Best Priced Top 4 Wedding Photography Packages and Services
Outstanding Wedding Photography Packages at Affordable Price
Destination weddings and elopement package
Budget-friendly wedding photography by Indian Photographers NY – We never stress your pocket. Your dream wedding pictures become even more special through timeless images. We offer affordable wedding photography packages for weddings and engagement photoshoots in New York and New Jersey areas.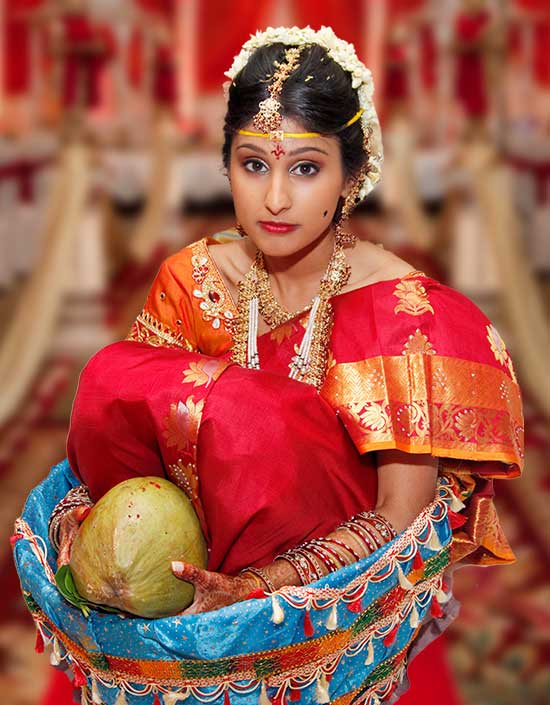 Prices Wedding Videography Services and Photography Coverage
Elopement Wedding Photography Packages at Affordable Cost
We will do a Perfect Photoshoot and Video to tell Your Love Story with excellent results.
Our booking system is flexible and accommodates changes in plans in all our wedding photography packages.
We offer a 5% discount on our regular prices for Small and Micro Weddings.
We provide Live Streaming for Virtual Weddings and Events Videography.
Please provide us the following details and we will send you a customized quote:
Choose the wedding photography packages that offer the most value for your event
Date of your event
Timings of your events
Venue of your events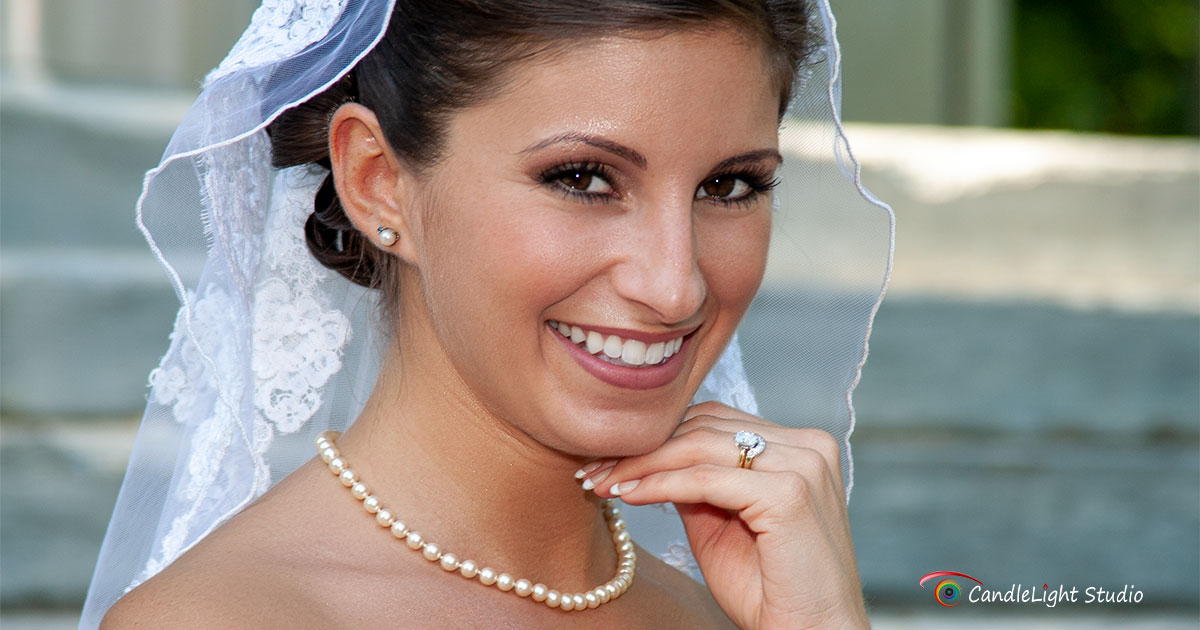 Wedding Photography at Unbeatable Prices by Indian Photographers
Get More for Your Money with Affordable Wedding Photography Packages
Unique Wedding Photo Albums Tailored Just for You
Cinematic Wedding Video Highlight Reels: An Unforgettable Journey
Expertly edited Full-length footage capturing moments of your memorable event.
The edited video features dynamic titles, special effects, and songs harmoniously paired with your event.
Share the Joy with Loved Ones: Live Stream Your Special Moments
Drone Flying Cameras: Elevate Your Wedding Experience
Unleash the Full Potential of Your Memories
Complimentary Online Gallery: An Artistic Showcase
Make Your Wedding Unforgettable with CandleLight Studio
Book Your Unforgettable Wedding Experience Now!
Contact us today to reserve your date and secure the most enchanting wedding photography experience.
Let Indian Photographers be your trusted partner in capturing the magic of your love story.
4 Hours of Digital Photography
All High-Resolution Photos without watermarks, Delivered Online
FREE UPLOAD of selected photos on the Internet
4 hours of High Definition Videography
UnEdited High Definition Video Footage Delivered Online
FREE UPLOAD of selected video clips on the Internet
4 Hours of Digital Photography and High Definition Videography
All High-Resolution Photos without watermarks, Delivered Online
UnEdited High Definition Video Footage Delivered Online
FREE UPLOAD of selected photos on the Internet
4 Hours of Digital Photography and 4K Videography
1 Flush Mount Photo Album – size 12″x36″ (25 Pages/50 Sides) with Plexiglas Acrylic Cover
5~10 Minutes Video Highlights Reel
FULL Length Edited Video (Dynamic Titles, Special Effects, and Matching Songs), Delivered on USB Drive and Online
All High-Resolution Photos without watermarks, Delivered on USB Drive and Online
USB Drives are Playable on Smart TVs, Computers, Laptops, Tablets, etc., with USB input
Free Online Photo Gallery
FREE UPLOAD of selected photos and Video Highlights on the Internet
Reasonable Wedding Videography and Wedding Film Video Production
Creative and imaginative wedding photography, cinematography
Congratulations!
We know there are so many plans to be made for your upcoming wedding and/or ceremony, and we also know that you want to remember every moment of that special day. We know you want it all to be absolutely perfect. Check out our best wedding photography packages with a team of Indian wedding photographers.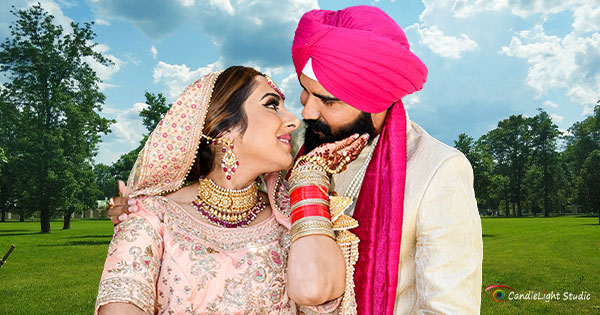 Prices and packages for micro, small and virtual weddings
What do the Photography Packages include?

Were you planning to get married before the pandemic paused all your grand plans for your wedding? Well, you don't need to worry because you can still get married to the love of your life, it might not be the grand affair you were planning, but you can still make it special with our virtual wedding packages.

Virtual weddings are now becoming a trend due to the current global pandemic, and we are here to offer our services. Who says you can't have a wedding with your loved ones around you. While they may not be physically present, we can arrange a virtual wedding for you so you can still get married and receive blessings from your family members.

Our expert cinematographers will take over the whole process, from setting up a virtual wedding to capturing the small moments while you both say I Do.

We strive to provide you our top-notch services and capture the smallest detail in the best lightning so you can share it with your family members when all this blows over.

You can also book our services if you are planning a small elopement at City Hall NYC or a private venue with only close family members.

We will provide you our top-notch services with customized wedding photography packages so you can save up your money for a honeymoon on an exotic island.

Feel free to contact us at candlelight studio NY to gain more insight into the packages we offer!

With over 20 years of experience and after working with hundreds of satisfied clients, we have a complete list of spectacular venues you can choose from so your pictures turn out great while remaining within your budget.

We aim to make sure that the work of our photographer speaks to you on an artistic and emotional level touching the right notes and that too on your budget. It is your big day so why should you be the one to settle!
Customized Photo Packages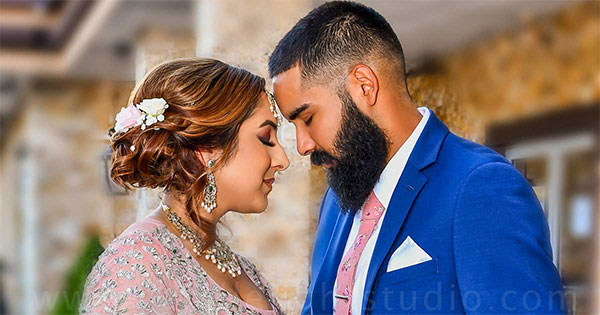 Choosing a photographer for your wedding day photography?
Plan your wedding day coverage

While the stress of walking down the aisle might already be stressing you but as your wedding photographer, we will never let that show in your pictures.

Not only will you feel confident and beautiful in front of the camera at your wedding, but you can be self-assured that the people working behind the camera AKA us, do everything to ensure that the final product is not just a cluster of images but a symphony of the precious moments of your day which are captured with intention and heart.

At candlelight studio, we aspire to make you at ease at your wedding by creating a trusting environment. Since it is your wedding so our team will capture stunning images while keeping the environment friendly by incorporating small jokes.

At candlelight studio, we believe in capturing real-life moments, which is why our team captures amazing shots from a distance by giving the bride and groom privacy.

What to expect from your pictures
While shooting your wedding, we capture different videos and pictures at different light levels as we move from venue to venue.

We start at the bride's house and then move onto the wedding venue, where we capture priceless moments indoors and outdoors included in wedding photography packages.

Later in the day, we may have to also deal with a low level of lighting as well as neon lighting from the dance floor. What we are left in the end are raw unfiltered images and videos, and here is when the magic starts.

Our expert editors use the latest software to turn these raw unfiltered images into timeless masterpieces which will leave you in awe.

In addition to these images, our team combines all the precious moments from your wedding videos, matches the audio levels and lighting levels so you can have a smooth transitioning video irrespective of it being shot in a haphazard situation.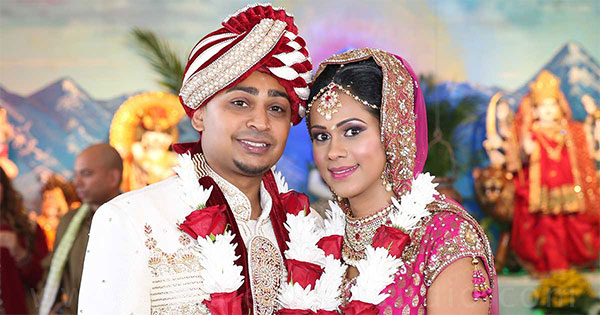 Do we cover pre-wedding and post-wedding, family shoots?
Full-Day Wedding Photography Prices

At candlelight studio, we offer pre-wedding, engagement, and post-wedding photoshoots. With smaller weddings, you can now spend more lavishly on your wedding and get high-quality photographs of close family and friends that attend the wedding.

Engagement and pre-wedding photoshoots can be a good idea, as they can help you prepare and become more comfortable for your wedding day. When you book us for your engagement and wedding photoshoot we not only provide you a more budget-friendly quote but it also allows us to interact with you and discover your personality, so we can pick a wedding photoshoot style that matches your vibe or wedding photography packages.

We have also introduced special packages for weddings being held under the pandemic so you can have additional pictures like proposal pictures pre-wedding photoshoot and day after shoots as well, which are now trending.

Capturing love in NYC
With most blockbuster romantic movies set in New York like "When Harry met Sally" and "An Affair to Remember", what more appropriate place to propose to the love of your life!

As a team of fearless and experienced elopement photographers in New York City capturing love-filled moments for the past 20 years, we are the best option for you, if you are on the lookout for a portrait, wedding, or elopement photographer at the most affordable rates.

Our team consists of highly professional elopement photographers in New York City, so if you are in search of trusted and fearless photographers, then we have the most attractive and market competitive packages. Whether you are planning to propose in front of City Hall or Time Square, our elopement photographers can provide you timeless snaps of your elopements in New York City.

At candlelight studio, we aim to find a quote that you will be comfortable with while assuring you that your precious images and videos from your big day are in good hands.
Destination Wedding Photos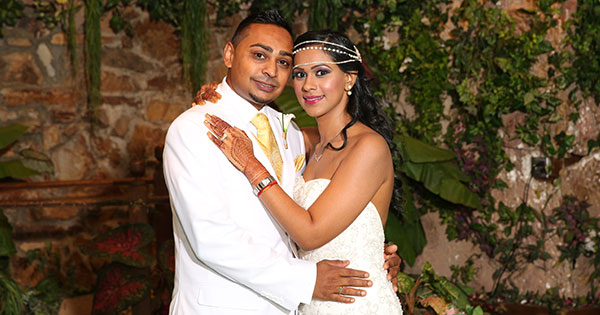 Best Photo and Video of Low Light Church Wedding Photography
4 Best Wedding Photography Styles

Planning to get married at the breathtaking churches in New York? The great Trinity Church on Wall Street or the St Augustine Roman Catholic Church with their magnificent architecture can prove to be good backgrounds for your wedding photos.

While having a church wedding can prove to be a good idea, but it puts an extra strain on your wedding photographer. At candlelight photography studio, we are ready to go an extra mile for you.

The colored glass windows at the church can create rainbows when light shines through them and can prove to be a hindrance in capturing the perfect shot. Our experienced photographers and videographers use the latest camera and perfect lenses to deliver pictures and videos which reflect the true essence of a church wedding.

While shooting indoors, like at a private venue or on the wedding dance floor, lighting can be quite an issue that prevents focus. In return, you get images that are blurred or have extra lighting due to the flash used, but that will never happen on our watch! Our award-winning photographers use the right aperture and camera settings, so you are left with stunning images of your big day.

Make your dreams come true with customized packages
We offer our clients customized wedding photography packages for every budget.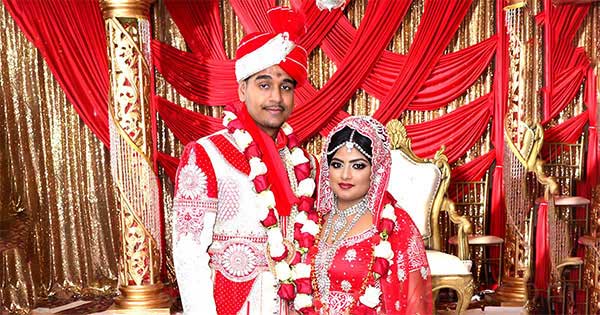 Where can we get married and take pictures in New York City?
Best Priced Wedding Photography Package

Getting married in New York City is an easy process, and we offer our services to create this hassle-free process for you.

You have a wide variety of venues to choose from, but if you are in search of an iconic new york wedding, then the best option is to get married at City Hall.

Don't know what to do? Well do not fret, we will help you to get a license which will cost you around $35, and we will accompany you to the City Hall on the day of your wedding.

You will also need a witness, and we would love to be yours free of charge.

With our experienced and timeless photography skills, we will capture the true essence of those pure emotions when you both exchange your rings, sign the contracts, and promise to be each other for the rest of your lives.

We provide you with high-resolution images so you can share them with friends and family who could not be there with you on your special day.

Well, you must be thinking that this will all cost you an arm and a leg, well no! We are honored that you chose us to cover your marriage and create lasting memories for you, so we will provide you all these services at the most affordable rates with customized packages.
Best Photography Coverage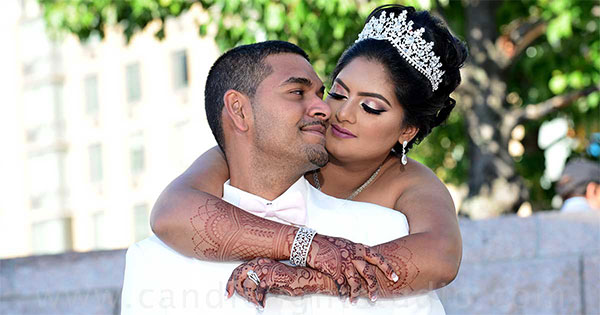 Engagement and Pre-wedding Bridal Party Outdoor Photoshoot
Cost of Destination Wedding Photography

Want to add an intimate touch to your wedding by having a candlelit ceremony? While it may create a breathtaking ambiance at your wedding but your photos may not turn out great due to the poorly lit room.

Feeling as if your plans are going down the drain? Well not on our watch. By booking the best new york wedding cinematographers AKA us, you can be sure that your wedding photos will turn out mesmerizing.

Our experienced team of fearless photographers and videographers use the latest cameras and equipment to capture your joyful moments and later edit them on the latest software to get rid of imperfections like shadows, etc which may result in poor picture quality.

While shooting in low light can be a daunting task, but our highly professional team has some secret tricks up their sleeves which will guarantee to deliver high-quality images.

The editing process for candlelight ceremonies is usually much longer and nerve-racking as well, while the price of other photographers for candlelit weddings may be skyrocketing but we understand the value of your dreams!

We provide candle-lit photography on a low budget according to our customized packages which will surely get rid of some strain from your wedding day planning.
Stress-Free Prices Wedding Photography Packages and Services
How to Trim Your Photography Costs and Get Amazing Photos
Best Wedding Photographers in New York and New Jersey Areas
We know that all brides and grooms have dreamt of enjoying the wedding day in different ways. They like to shoot photos of every moment that they want to cherish throughout their life.

Why should the price be a barrier to their dreams? We Indian Photographers provide you with low-cost wedding photography packages and services without compromising the quality of our photos.

More than anyone else, we understand how important the bridal day is to you. With our wedding photography NYC, you will get an opportunity to preserve your memories. You will have the best value from our services and wedding photography packages.

If you are searching for the best photographers in NY who can capture your loving and emotional moments in a magical way, you are at the right place here! Yes!

Candlelight studio photographers are the best photographers among all in the New York and New Jersey areas.

We value your emotions and feelings that you possess for your partner. You will have your first kiss and loving smile towards your future better half, we will capture it beautifully without making it uncomfortable for you or your partner.

We believe that real smiles and laughs are real, they are not the pretended ones, so all we photograph is real and natural.
Eloping Photo Package and Price for Destination Weddings
Destination weddings can prove to be a whole new level of fun for you and your guest. With exotic locations, mouthwatering cuisine, and a beautiful venue, destination weddings can prove to be the best option.

While destination weddings can prove to be very eye-catching, but they can be heavy on the pocket as well, considering you will have to take your videographer and photographers with you.

But you do not need to fret because we provide customized wedding photography and videography packages that include high-resolution images, cinematic 4K style videos, drone shots, and much more that too tailored according to your destination wedding budgets.

We understand the importance of capturing flawless pictures, so we arrive a day or two earlier for scouting your wedding venue so we can capture the best photos possible.

While it may seem lavish to fly your photographer and videographer from your home country to photoshoot for your destination wedding, we will provide you with a customized quote that will fit your budget with no hidden charges.

Every couple wants candid photos keeping their grace in place. We understand the minor details of the people and work according to their specific requirements. We value your emotional attachment with the event, so we shoot in the best way possible.
Corporate or Event Video Coverage and Photo Packages Prices
Candlelight studio photographers are an experienced team of professionals with more than 20 years of experience in the photography and videography niche. We provide next-level corporate or any type of event photography.

We will capture your reception, meeting or gathering area, employees/employers, and friends or mates in case of a gathering or dinner party. We assure you that you will not be bothered or distracted by our cameras or setup as we show high professional attitude.

The photos or videos of your event/meeting would be of high quality that can be published anywhere in any way. The candlelight photography studio will describe your company in the best way.

Knotting a tie or having engagement is a big thing for an individual, as it comes only ones in our lives. So, we capture your moments fearlessly. Likewise, pre-wedding celebrations are as important as they are special days just before you tie a knot with your partner.

We have a team of professional photographers and videographers in NYC who make it easy for you. Our success lies in our own involvement in your events and capturing all the beautiful moments that will become memories after then.

So, make your events and marriage ceremonies special by hiring a team of fearless photographers from Candlelight Photography Studio in NYC.
Engagement and pre-wedding photography packages and prices
FAQs: 5 Most Important Questions to Ask a Photographer
Are you thrilled about your wedding planning, but nervous about keeping everything on a budget? Well, let us lend a hand. At candlelight studio, we will help you figure out exactly what you need for your wedding day photography and cinematography and suggest the wedding photography packages.
South Asian weddings are a completely different affair from western weddings! These Shaadi's are filled to the brim with extravagant events which last for a few days.
With such a grand affair, they are managed by different people from the caterers to the decorators to the most important photographers and videographers. With events on your Shaadi like sangeet, Mehndi, and baraat it can be heavy on the pocket to cover all of these.
But you do not need to worry because at candlelight studio we specialize in South Asian engagement and Shaadi photography and videography so we tailor our packages to provide you with the most affordable wedding photography packages based on the events needed to be covered.
Our experienced team of cinematographers for engagement and Shaadi provide full coverage for dazzling dance performances from the bride's sisters to extravagant bhangras from the groom's friends that too in high definition 4K video resolution. They also cover the emotion-filled time of baraat and capture the priceless emotional reactions of everyone present.
Indian and Pakistani Shaadis have an extended guest list due to a large number of family relatives. Our extensive team of highly professional cinematographers makes sure that they capture memorable moments of everyone present, so no one is left behind.
South Asian weddings are a celebration of the fusion of the customs and traditions of two families, and we aspire to capture the beauty of this precious celebration.
Hire us now to Enjoy special discount on our signature photoshoot!
Bridal party and pre wedding celebrations:
Girls can understand how important this is to arrange and get together for a bridal party a few days before the actual wedding day. It is really a cute gesture of expressing love and sharing memories with friends. NYC photographers and cinematographers make it more special for you by capturing your real laughs and gifts exchanging moments of the bridal party.
We will make your photos and videos special by freezing your moments of love which you would remember forever.
We will define the love story of the couple in a dazzling way!
Our clients thank us later for capturing their best and natural emotions in such a beautiful way.
We offer videos and cinematographic shots of wide range of lengths. It is totally up to you whether you want a short video of your wedding or long film covering all guests and family members in the wedding video. Moreover, Candlelight studio also offers customized photo albums that you can order of your choice, we can customize photos and shots to provide the best out of your wedding shoot in hard copy.
Few important tips about wedding photography and videography
How much does Indian wedding photography cost?
Generally, wedding photographer costs in the range between $1,500 and $3,000 for photography services. The services offered are for a minimum of four hours.
How to find a wedding photographer near me?
The easiest and one of the most reliable ways is to reach out to other newlyweds and ask them about their recommendations. You can also google search the phrase: wedding photographers near me.
What advantages can an Indian wedding videographer bring to your ceremony?
Indian wedding photographers and videographers specialize in the unique needs of Indian brides and grooms. They understand the culture and know what to expect throughout the wedding day.
Why We are the Best Indian Wedding Photographers for Your Upcoming Special Day?
At CandleLight Photography Studio we are passionate about capturing your special day and all the Indian traditions that come with it. Our best Indian wedding photographers can't wait to meet you.
Who are the famous photographers in NYC?
Candlelight Studio is your one-stop-shop for professional wedding photographers specializing in South Asian Indian wedding photography. Visit our website to learn more about us, view our wedding photography packages, and book a consultation.
Best Prices by Indian Wedding Photographer Surinder Singh
Candlelight Photography Studio is the best and the most cost-effective photography solution for couples tying the knot in New York and New Jersey. Our affordable wedding photography services in New York cater to couples from all nationalities, religions, communities, and ethnic backgrounds. We pride ourselves on being one of the best Indian wedding photographers in New York, New Jersey, and surrounding areas. Our reasonable prices and packages let you choose our services irrespective of your budget.
Surinder Singh at Candlelight Photography has been capturing multi-cultural weddings for the last 20 years and catered to traditional and modern clients. We have been clicking couples across New York, documenting their union in print over decades. Surinder Singh's wedding photography has been certified by the American Wedding Group for the extensive services offered to people across various cultures and communities.
We work as a team of wedding videographers and photographers dedicated to excellence and with an eye for perfection. Our affordable wedding photography packages have impressed one and all, while our spectacular photography has always been a rewarding experience for our clients. We have happily been a part of their special days, their traditional ceremonies, joys, and tears surrounding the holy union, and created immortal memories to cherish.
South Asian Brides and Indian Wedding Photography Videography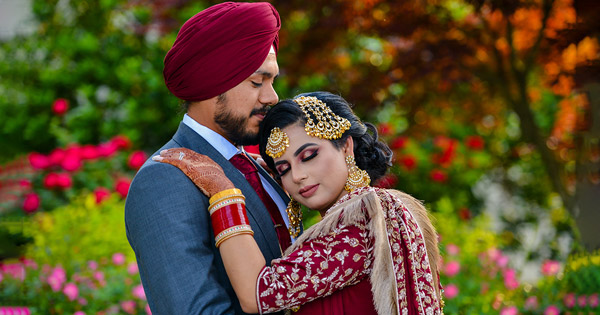 Punjabi wedding photography- CandleLight studio will photograph your lavish ceremony-
Sikh and Punjabi weddings are very colorful and span several days. It does not cost too much to engage our Punjabi wedding photographers and Videographers.
We also include our wedding videography and Drone services in our package. Our Punjabi photographers will be with you till the end of the ceremony.
Professional have self-experience about Islamic weddings:
Only professional photographers are suited for Muslim wedding photography because they are well-experienced and know how to capture every single shot for special events from "Mangni gathering to Mehendi nights.
Further, Nikah photography is the most important event when both bride and groom are ready to speak the word "Qabul" three times for acceptance and finally ends with Walima. Moreover! A professional photographer knows how to take care of Islamic values and respect Islamic traditions during a Muslim wedding.
Guyanese wedding photography- CandleLight photographers will capture the union of two souls-
Your Guyanese wedding photography can be more colorful than you have imagined. When you look through your wedding photo albums and video, you can revive the best moments of your wedding day.
Interestingly, we have served many clients for all Guyanese Hindu, Muslim, and Christian weddings. Let us tell your love story.
South Indian wedding photography- CandleLight studio will have a snapshot of your sweet charms-
Our wedding event professional photographers capture photos of the bridal event and the reception party. The day of reception is always full of light-hearted fun. Let our South Indian photographers immerse them in the world of fun to provide the best South Indian wedding photography services.
Our South Indian wedding celebration photographers will undoubtedly take the very best shots of the colorful bridal event. We utilize our premium equipment to shoot images that recreate your pleasant memories.
Affordable Photography and Videography by The Best Indian Photographers in New York, New Jersey, and Houston, Texas
We've got the best Indian wedding photographers and Indian wedding videographers. Whether it's a beach wedding, reception ceremony, bridal party, wedding engagement, or a traditional wedding ceremony, we are more than capable.
Our Indian photographers are experienced and vast in their respective fields to deliver Jaw dropping wedding photography and wedding videography through their candid shots.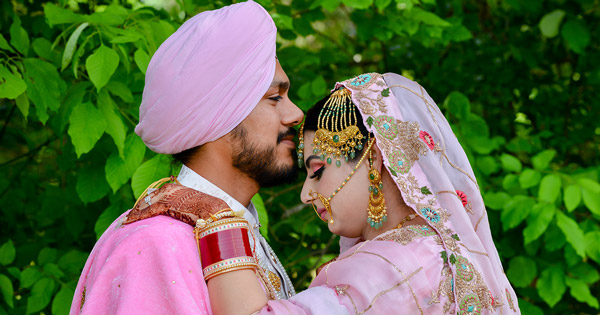 We specialize in Gujarati wedding photography and Videography, and we never miss any pious moment
Our Gujarati wedding photographers and videographers understand that Gujarati wedding celebrations are utterly musical. However, our task is to capture the sound of those musical instruments, like Dhol, Nagada, Taturi, and Murli.
We will be capturing everything from pre-wedding Gol Dhana to post-wedding Akei Beki. Your joyous moments add elegance to our candid shots.
Bangladeshi wedding photography- Let CandleLight studio be a part of your glamorous occasion
We professional and dedicated Indian photographers are experts in Bangladeshi wedding photography services. Our custom wedding photography packages also include drone cinematography and real-time live streaming of your events. We have a creative team editing and producing the final videos in no time. 
Benefits of an Indian wedding videographer at a Muslim wedding ceremony
We are a team of Indian professional wedding videographers and photographers capturing Muslim wedding photography for over twenty years. CandleLight photographers have photography studios in New York, New Jersey, and Houston, Texas.
In our twenty-year of great experience, our team has recorded hundreds of Muslim weddings. We know how to capture every important moment of pre-wedding and wedding festivities like; Mehendi, Baraat, Nikah, Reception, or Waalima.
Afghani wedding photography and Videography
We like to identify traditional elements while photographing your Afghan weddings. CandleLight studio photographers can capture photos of the beautiful hands and feet decorated with henna. Our photographers want to take care of precious shots.
Our Afghani wedding videographers will add motion to your story of love. You can relive your special moments with the memorable photos and videos we deliver.
CandleLight Studio photographers specialize in Church wedding photography and videography of Christian wedding ceremonies
Church wedding photography starts with clicking our cameras when the bride walks down the aisle. Our photoshoots never miss out on the wedding flowers and white wedding veil.
Besides, we know that photoshoots of each of these elements are teemed with joy and also feelings. Our photographers appreciate the solemnity at Christian weddings. We've got the best wedding cinematographer and the best wedding packages that you would need. Call us today and save 5% on your wedding package.
Best Wedding Photography Package Rates and Services in NYC
Best Wedding Package Pricing and Services by NY Photographer
Choosing a Wedding Photography Package for Your Special Day
We are really flexible when it comes to the budget. We have starter packages from one day, two days, or so on.

Depending upon the wedding ceremony whether it is a Pakistani Muslim wedding, South Asian, or an Indian culture wedding photography, Candlelight fearless photographers are ready to shoot your big day professionally.

The packages vary according to the number of photos and digital albums. Similarly, it'd be different for events including Highlights, and cinematographic shots. If you want to hire us for the event of your wedding, we will definitely offer you a special discount as well.

So hire an experienced and highly professional team of Candlelight Studio NYC photographers to make your event even more memorable! With fashionable poses becoming trendier and the bridal magazines pushing the bar high with celebrity wedding pictures, brides and grooms are always brimming with the latest ideas.
Wedding Photographers and Photo Packages at Affordable Cost
We understand that each client is distinct and unique to us. Different people have different tastes, preferences, and expectations from their wedding photographs. It isn't right to impose the same set standards on everybody.

Therefore, we let our clients choose from the several packages available, according to their budget and preferences. They may also customize their wedding photography packages based on what they are looking for.

Our wedding photography services include consultation with clients to help them choose and customize the photography packages to let them simply settle for the best.

Creative and imaginative Wedding photography is something that every to-be couple looks forward to with a lot of anticipation. We try to live up to these latest wedding photography trends, understand the changing demands, and deliver what our clients would like to see in their wedding fine art albums.
Best Small wedding photography packages with Live Streaming
You can choose to have photography only, or videography, or both from the available wedding packages. Just go through the packages, select one that meets your requirements, or talk to us for customizing. Then just keep dreaming about your big day while we take care of all the arrangements to make your dream come true.

While you celebrate your Christian wedding or the Indian Mehendi and Sangeet ceremonies with pomp, we take care of turning the event memorable for life.

We know the excitement associated with weddings, and thus we cover every aspect of it while keeping it light for your pocket. Most people dream of having such remarkable wedding photographs of their own. After all, it's the day to get all the dreams fulfilled. We employ the latest photography and videography standards, incorporating HD camera equipment, cinematographic techniques, and multi-camera shots to let the magic happen all over your wedding fine art album.
Our wedding photographic style photos speak without words
4 Attractive wedding photography packages for local events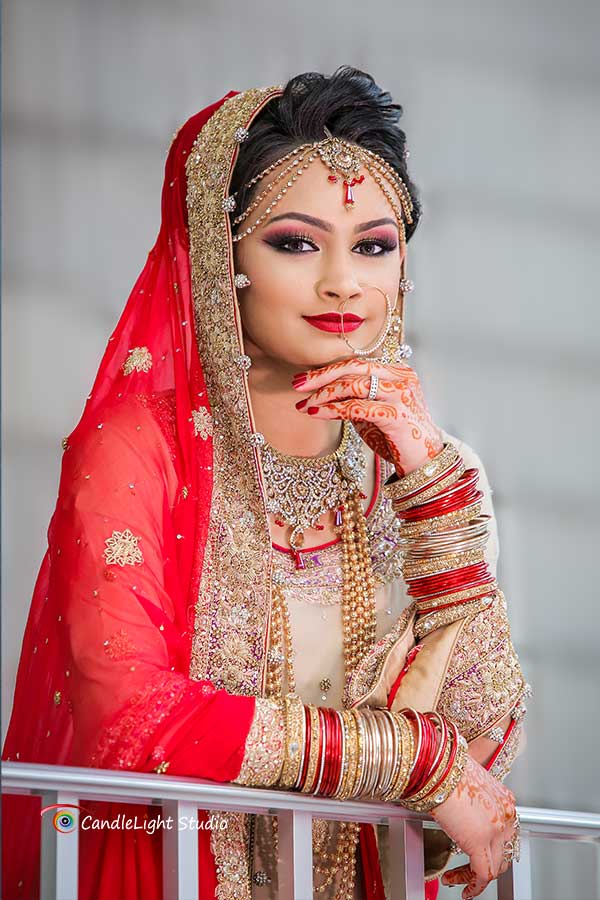 Influenced by fashion photography, our wedding photographers have tried to adopt a unique photographing style. We are not merely photographers. We are artists creating distinctive and dramatic imagery.
As leaders in the photographic industry, we like to deal with innovative techniques and tools by blending photography styles. We can tell compelling wedding stories with our creativity and photo shooting skills.
Although we have chosen primary photographing styles, we need to focus on factors like client preferences, lighting, and location. When you prefer a particular style, you do not need to hesitate. Speak to us openly and inform us about your needs and then we can suggest the best wedding photography packages.
Have a brief look at our commonly chosen wedding photography style in New York and Bridal photography in Houston, Texas.
A few more words about our videography
Our Indian wedding videographers have earned a reputation with modern cinematic production. We incorporate the best soundtracks into your wedding videos. Our wedding films are memorable, surprising, and charming to viewers. Moreover, as our professionals have learned the best coloration and postproduction techniques, we provide you with the best output.
In the field of videography, our style is simple, discreet, and subtle. We never miss a moment, as we have an artistic eye and high-tech digital cinema¬tography equipment. We take pride in our ability to track unanticipated, humorous, and fleeting moments throughout the wedding day.
Standard wedding films that highlight only the significant moments can range from 4 to 6 hours. However, we also create long wedding films covering a number of hours. During post-production, we choose the best music that is relevant to the wedding scene. In some cases, our clients pick the music genre based on the chosen genres.