Best Indian Wedding Photographers Near Me with 10 Benefits
Indian Wedding Photographers Near Me for Top 25 Bridal Poses
How to Find the Best Indian Wedding Photographers Near Me
Congratulations on Tying the Knot!
Immortalize your Unique Moments with the Right Wedding Photography and Videography captured by Affordable Indian wedding photographers near me in New York City.
Candlelight Studio, with studios in New York, New Jersey, Houston, and Dallas, is your one-stop shop for professional photographers specializing in South Asian Indian wedding photography. Visit our website to learn more about us, view our Local and Destination Wedding Packages, and book a consultation.
Choose the package that offers the most value for your price range and get a 5-minute video highlights reel of a full-day wedding and reception videography.
Relive Your Special Moments Forever
Finding the right Indian wedding photographers near me for your traditional South Asian or modern western wedding can sometimes be very challenging. To preserve your memories for a lifetime, you need a professional photographer with an eye for detail. And for cinematic wedding video highlights, you will need a videographer with creative skills to document your events as the day unfolds.
So, how can you find the right NYC Indian wedding photographers near me for your big day photography?
Well, look no further. At CandleLight Studio NYC, we offer engagement, wedding, and bridal party photography and videography at affordable prices. With several affordable wedding photography and videography packages available, we offer something to fit every budget.
As Indian wedding photographers, we understand Indian culture and its rich wedding traditions. We are highly detail-oriented and skilled at photographing Indian couples. Contact us today, and we would be present photographing your magical day to tell your love story.
10 Minutes Video Highlights Reel and Wedding Trailers
Video Highlights by Indian Wedding Photographers Near Me NY
Video Highlights of Church Wedding Ceremony
Professional Indian Photographers and Videographers listen and pay attention to the Bride and Groom, their culture, and tradition, and provide strangers with Beautiful Wedding Photos that outlast their memories and grace the walls of their homes. For this reason, you should only entrust Professional Indian Photographers on your precious day.
Highlights Reel of Full-Day Wedding in 7 Minutes
Premium Indian Photographers NYC. Special Moments Wedding Photography by the best Indian wedding photographers in the World. Satisfaction is paramount. Professional Indian Photographers make sure your Photography needs are fulfilled. Premium Indian Photographers establish a relationship based on trust and impeccable service.
Video Highlights Promo of Wedding and Events
Like candlelight, we have brought warmth and created a sense of illuminating significance to ceremonies like this through our photographs and videos. We understand the importance of the role of culture and tradition in weddings. Above all, we respected that culture and tradition. Contact us here, and we will get back to you fast.
Photography Prices by Indian Wedding Photographers Near Me
Affordable Small Wedding and Virtual Wedding Photography Packages at the Lowest Price includes Top 10 Ultimate Wedding Photography Checklist of Bridal Party Photoshoot.
You may ask what is included in our wedding photography packages?
Our affordable packages are value-priced that includes High Definition Digital Photography, Cinematic Style 4K Videography, and Flush Mount Digital Photo Album.
Best NYC Wedding Photography Packages by Indian Wedding Photographers Near Me
We have designed our packages to meet your needs so you can Tie the Knot in New York City without blowing your budget or cutting corners. At Candlelight Studio, we offer high-quality photography packages at affordable prices. Our wedding photography packages come in 4 sizes: Basic, Bronze, Silver, and Golden Package.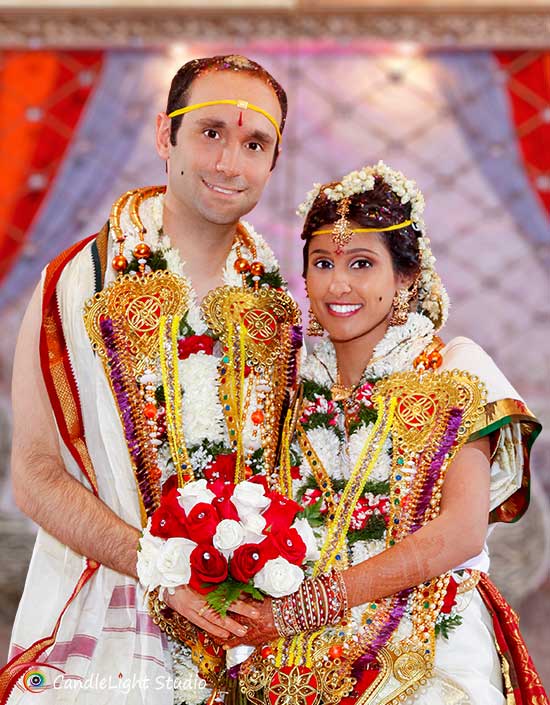 Best Indian Photographers NY for South Asian Wedding Photography
South Asian Indian Wedding Photography and Videography by NYC Indian Wedding Photographers at CandleLight Studio NY.

Tie the Knot with Affordable Indian Wedding Photographers New York NYC. We understand how stressful it is to plan a wedding. Affordable South Asian Indian Wedding Photography and Videography Packages tailored to fit your needs.

We do everything we can to trim Your Indian Wedding Photography Costs and Get Incredible Wedding Photos. New York Wedding Photographers Prices for South Asian Weddings are Affordable.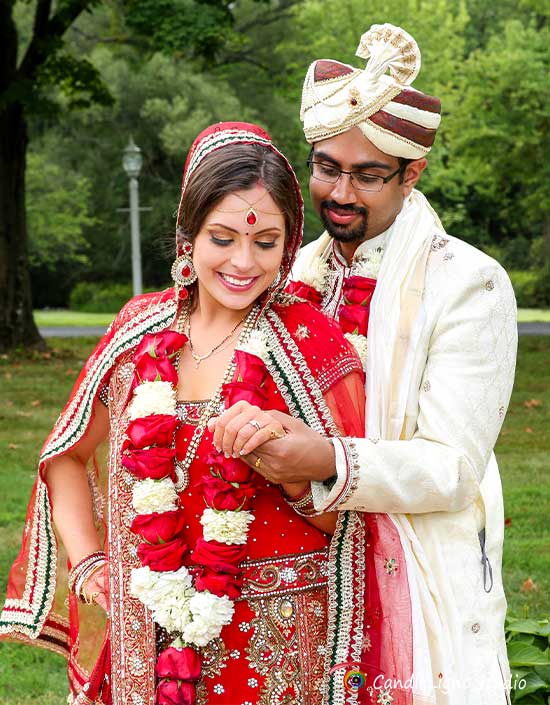 Affordable Photographers for Gujarati Wedding Photography in NY and NJ
Gujarati Wedding Photography In New York that reflects the Real Essence of an Indian Wedding Event.

Make Your Dreams Come True with our budget-friendly Wedding Photography Packages specially designed at the lowest price for small and virtual weddings.

Due to the current global pandemic, virtual weddings are becoming a trend. We are the Local Photographers in NY, and we offer our services for Every Budget. Thus, hire our reliable Indian photographers in New York and find a difference in your wedding photo quality.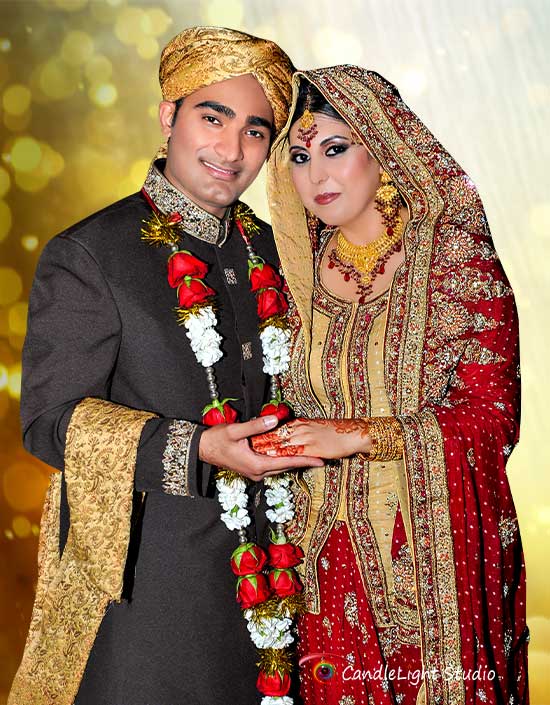 Best NYC Photographers for Muslim Wedding Photos and Videography
Affordable Muslim Wedding Photography and Nikah Videos Highlight by Pakistani and Indian Wedding Photographers NYC.

Congratulations from a team of professional Indian wedding photographers! You have reached the best platform to avail of the best wedding photography service in the Long Island New York and New Jersey areas.

We not only snap photos but also create a storyline with cinematic wedding videos. It is a story that your minds and hearts will embrace forever. Every time you look through the visual story, you can reminisce about those moments.
Best Videographers in NYC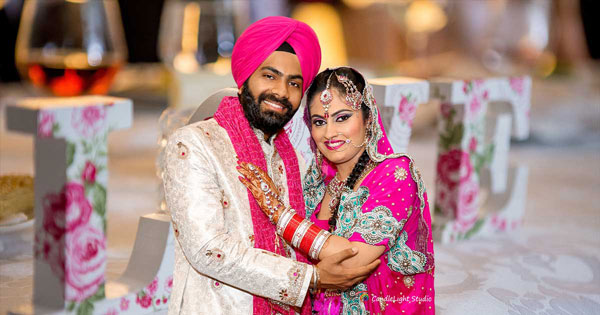 NY Photographer offers Punjabi Wedding Pictures at Affordable Price
Punjabi Sikh Wedding Photography by NYC Photographer Surinder Singh

Capture the Majesty of Your Special Day with the best Indian Wedding Photographers of New Jersey. Traditional Indian wedding ceremonies are grand affairs. Two major events precede the main wedding ceremony. One is the engagement ceremony, and the other is the Mehendi or Sangeet ceremony. Both the occasions are celebrated with music, dance, and merriment.
Best Brooklyn Photographers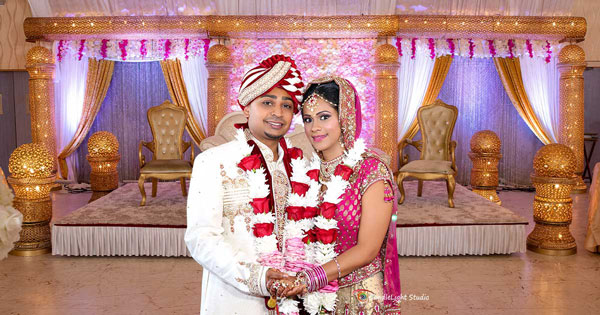 Top Indian Photographers NYC for Guyanese Wedding Photography
Traditional Guyanese Wedding Photography by NYC Indian Wedding Photographers

Stunning Eye-Catching photos by NY Indian Wedding Photographers. Indian Photographers are specialized in Pakistani, Bangladeshi, Southeast Asian Weddings, Shaadi, Mehndi, Nikah, Walima, and other events. Indian Wedding Photographers are very familiar with the cultures and traditions. Professional Indian Photographers capture the memories in Digital Photos.
Cost of Photographer in NY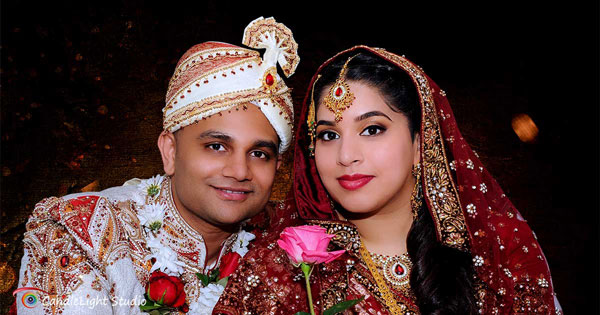 Wedding Photographers New York for Bangladeshi Wedding Photography
Bangladeshi Wedding Photography and Videography by NY Photographers

Photography is an art and a science. The Special moments of your Wedding, Birthday, Anniversary, Sweet Sixteen16, Graduation, Southeast Asian Indian Shaadi, Panjabi Punjabi Sikh Marriage, Muslim Nikah and Walima, Bar Mitzvah, Bat Mitzvah, and other similar events can only be captured once. Making them last forever is the promise given by Professional Indian Photographers.
Affordable Photography NYC
Wedding Videography Prices and Photography Package
Budget-friendly Prices and Wedding photography packages in NYC
You will find our prices are reasonable and our reasoning is priceless.
For better rates, Please select the package you like and provide your Event Dates, Locations, and Timings!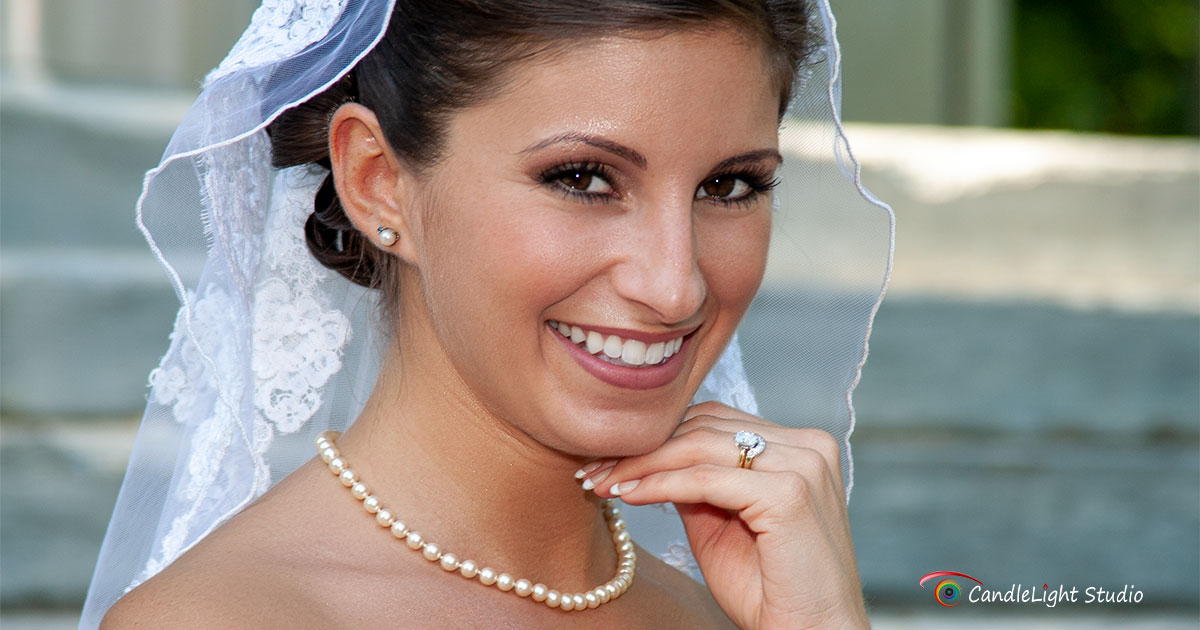 Wedding Photography at Unbeatable Prices by Indian Photographers
Get More for Your Money with Affordable Wedding Photography Packages
Unique Wedding Photo Albums Tailored Just for You
Cinematic Wedding Video Highlight Reels: An Unforgettable Journey
Expertly edited Full-length footage capturing moments of your memorable event.
The edited video features dynamic titles, special effects, and songs harmoniously paired with your event.
Share the Joy with Loved Ones: Live Stream Your Special Moments
Drone Flying Cameras: Elevate Your Wedding Experience
Unleash the Full Potential of Your Memories
Complimentary Online Gallery: An Artistic Showcase
Make Your Wedding Unforgettable with CandleLight Studio
Book Your Unforgettable Wedding Experience Now!
Contact us today to reserve your date and secure the most enchanting wedding photography experience.
Let Indian Photographers be your trusted partner in capturing the magic of your love story.
4 Hours of Digital Photography
All High-Resolution Photos without watermarks, Delivered Online
FREE UPLOAD of selected photos on the Internet
4 hours of High Definition Videography
UnEdited High Definition Video Footage Delivered Online
FREE UPLOAD of selected video clips on the Internet
4 Hours of Digital Photography and High Definition Videography
All High-Resolution Photos without watermarks, Delivered Online
UnEdited High Definition Video Footage Delivered Online
FREE UPLOAD of selected photos on the Internet
4 Hours of Digital Photography and 4K Videography
1 Flush Mount Photo Album – size 12″x36″ (25 Pages/50 Sides) with Plexiglas Acrylic Cover
5~10 Minutes Video Highlights Reel
FULL Length Edited Video (Dynamic Titles, Special Effects, and Matching Songs), Delivered on USB Drive and Online
All High-Resolution Photos without watermarks, Delivered on USB Drive and Online
USB Drives are Playable on Smart TVs, Computers, Laptops, Tablets, etc., with USB input
Free Online Photo Gallery
FREE UPLOAD of selected photos and Video Highlights on the Internet
12 Must-Have Best Bride Portrait Photography Poses You Love
Indian Wedding Photography with passion, energy, and unique style!
Brides-to-be and soon-to-be couples love these Bridal Poses.
Wedding Photography doesn't have to cost a fortune. Candlelight Photography Studio is the best and the most cost-effective photography solution for couples tying the knot in New York and New Jersey areas. Our affordable wedding photography services in New York cater to Brides and Grooms from all nationalities, religions, communities, and ethnic backgrounds. We pride ourselves on being one of the best Indian wedding photographers in New York, New Jersey, and surrounding areas. Our reasonable prices and packages let you choose our services irrespective of your budget.
Answers to the common questions when choosing Professional and Reliable Local Indian Wedding Photographers Near Me in New York City.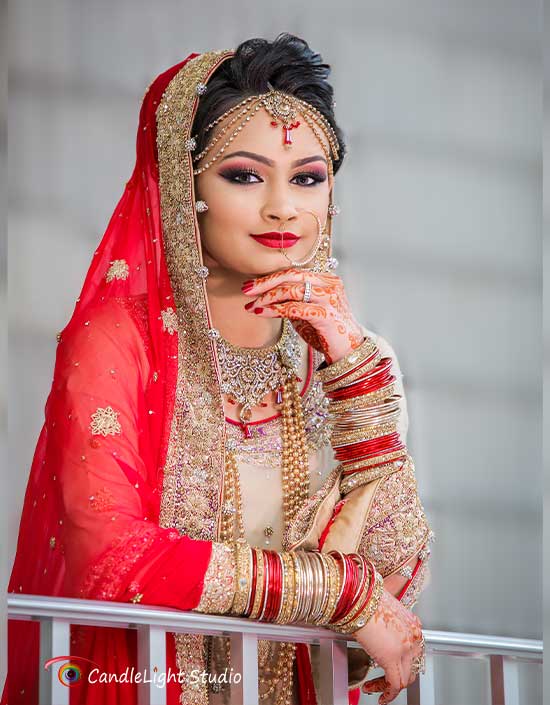 Wedding Photography by NY Indian Photographer
What is the Average Cost of a Wedding Photographer?

A wedding celebration usually runs from 6-12 hours, and some photographers charge by the hour. It's important that you are aware of the average cost in your location. The average New York City wedding photographer cost is $500 per hour for a great one. Although beginner photographers charge $300-$500 per package (different from the hourly rate) as they're still building up their portfolio.
Bridal Portrait Photoshoot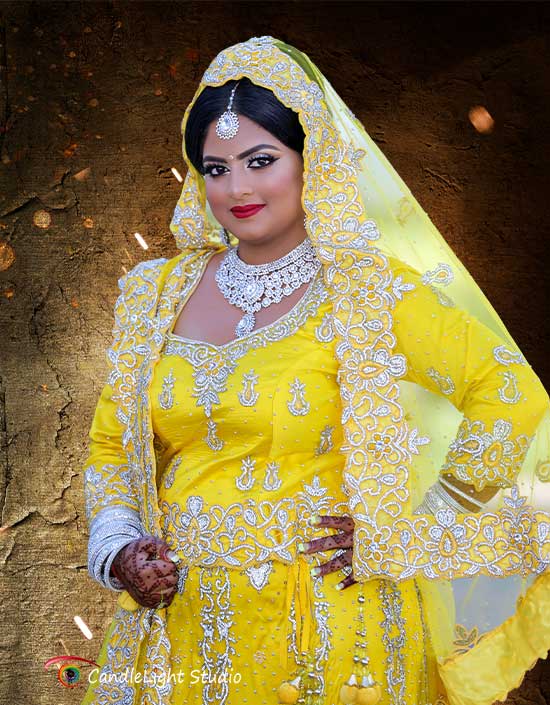 Wedding Photography by NYC Photographers
Do you need 2 photographers for your wedding?

A second photographer is very helpful when it comes to shooting weddings especially before the bride and groom meet on the altar. It allows for more coverage and a detailed documentary of the event. It can also work as one photographer taking more traditional shots while the other photographer moves in the background. But this can also be an added cost.
Fearless NYC Photographers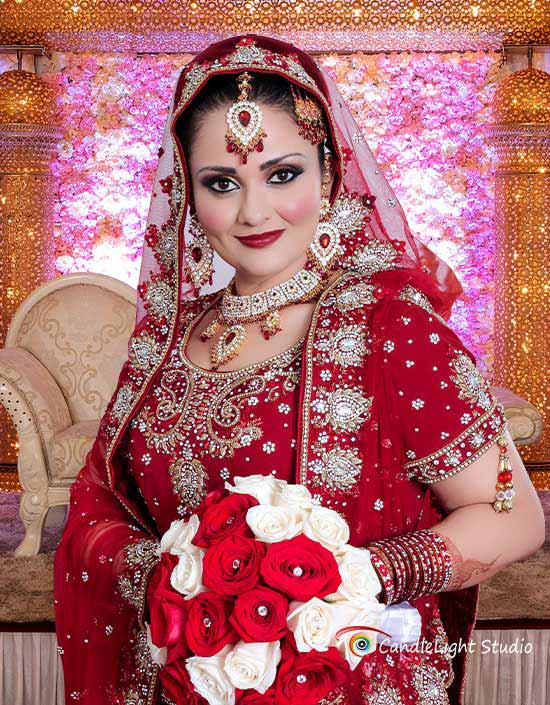 Wedding Photos Videos by Indian Photographers NY
How many photos should I get from my wedding photographer?

In a 4-hour Wedding Ceremony, you could get between 400 to 600 Photos. Post-processing is a very tedious process, especially with thousands of photos to edit. This is why this is also considered in the cost. Should you wish to expedite the process, there might be a considerable additional charge. Although some studio or freelance photographers stick to a specific schedule.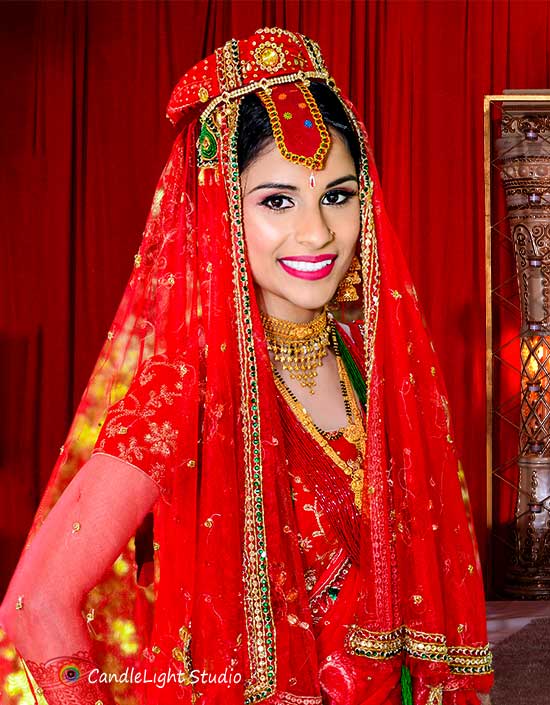 Pre-wedding Park Photos by Photographer New York
How Much Do Wedding Photographers Cost in NYC?

Creating a budget is not easy when you don't know the details of what goes into a wedding photography service. More often than not, wedding photographers offer their services in packages. While wedding photography is very important, it does not mean that it has to get a big chunk off of your wedding money. So make sure that you don't compromise your budget just to get extravagant photos.
Top 10 Indian Photographers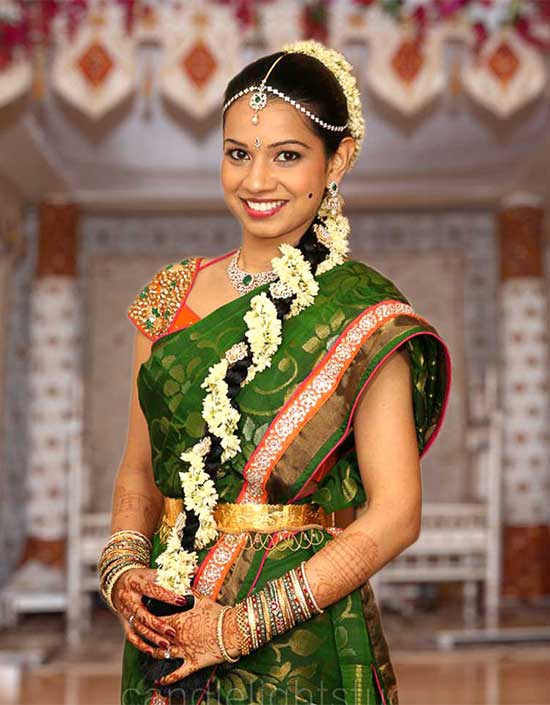 Engagement Photos by Indian Photographers NYC
What kind of wedding photography style do you use?

CandleLight Studio is a New York-based wedding photography service that caters to a range of styles. Our strongest suit is bringing out the romance in the photos like it's a tangible feeling you can feel off of the photo. CandleLight vows to make your special day something that you can look at and feel back like you're still feeling those butterflies in your stomach and overwhelming joy in your hearts.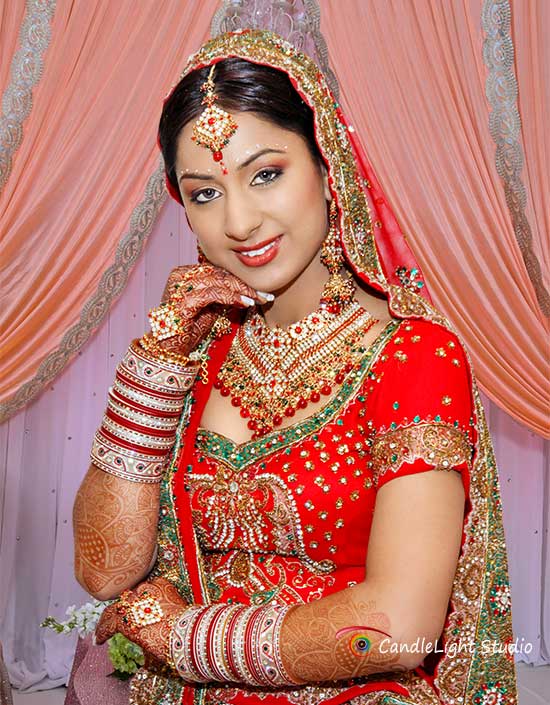 Bridal Party Photos by New York Photographers
Do you shoot family photos during a wedding day?

Family Portraits – One of the crucial parts of our wedding photography NYC
We never overlook family portraits when our clients hire us for Indian wedding photography in New York. These family photos are highly treasured mementos in your photo book. While keeping our wedding photography package price reasonable, we include the best shots.
We have created the ultimate list of essential questions
5 Most Important Questions To Ask Your Wedding Photographer
Essential questions you need to discuss with your wedding photographer Before You Book and sign on the contract.
We offer the best Bangladeshi photography and videography services in New York and New Jersey areas using the latest modern tools. Our professional team of photographers will capture all your precious moments that you will be forever grateful for. We offer different types of shoots along with a range of options for video highlights. We also specialize in cinematography and drone shots that will make your wedding album more cherish able.
We film the whole event in the Best quality and capture your precious and emotional moments in a comfortable way. Candlelight photography studio offers flexible and customized packages to its customers so they can fully enjoy their event without worrying about the photographs and highlights of the event.
Let us embellish your Special day!
We offer a Bridal shoot that revolves around the bride of course. It's her day and she is the most important figure that day. We make her a priority and capture her beautiful dress, hair, makeup, and flowers. You will really feel special during the shoot as well as when we deliver the shoots. It will make you relive those precious moments again.
Our specialization in Muslim wedding cinematography will make your priceless photos and shots of your big day even more special when we will deliver it with matching songs and speeches that will give it real sentiments.
Apart from the bride, groom, and wedding photography, we also offer family, pre-wedding, engagement, and other wedding-related events photography and videography.
Some brides feel nervous while they have a photoshoot with their fiancés. A series of engagement photo shoots will help you to gain confidence and prepare for the wedding photography.
Most of our clients have found benefits from their pre-wedding photography sessions. They did not know about the poses, and we had guided them to the best of them.
Feel comfortable before the camera
Some brides feel discomfort as we turn on our camera. However, until you feel comfortable and become used to the camera clicks, you may not find the best output. We will learn about your feelings and try to soothe you.
Here are the essential FAQs to ask your wedding photographer
How much is a wedding photographer in NYC?
A Wedding Photographer's average price in New York ranges between $1100 and $1800. The price also depends on the location and the date of the event and the number of hours of coverage.
What do wedding photography packages include?
The wedding photography package includes a family and bridal party photoshoot, full coverage of the ceremony, and every moment in between.
How many photos should a wedding photographer deliver?
In a 4-hour Wedding Ceremony, a professional photographer takes between 400 to 600 Photos.
The benefits of having two photographers on your wedding day?
Two Photographers must capture both the bride and groom when they are getting ready simultaneously at two different locations.
How much does a wedding photographer cost per hour?
On average, wedding photography services cost between $125 – $175/hr. Most photographers request a minimum of four hours of the booking.
Best Photography Price by Indian Photographer Surinder Singh
Whether it is a typical Indian wedding or a contemporary Western wedding, I will undoubtedly capture your event in stunning details for generations to cherish.
Indian Photographers at CandleLight Studio NY have grown real obsession and passion for Wedding Photography of young couples.
A wedding day is full of joy. We capture those real joys with our top-of-the-line camera in our studio. With dedication, we concentrate on our work, our photography style, and other details.
Started in the year 2000 by Indian Photographer Surinder Singh, our photo studio has advanced photography systems and equipment. Our cinematographers ensure the best outcome after every photography session at your wedding events.
Besides, we have served more than 1000 clients for traditional weddings, City Hall weddings, and destination weddings. Our photographers in New York have the vibe to go to any of your chosen venues for a photography session. We also take pride in editing your wedding photos with premium tools in our studio to create stunning wedding albums.
Wedding Photographers CandleLight Photography Studio NYC NJ
Contact Today The Best Wedding Photographers NYC for Award Winning Photography and Videography of South Asian Brides.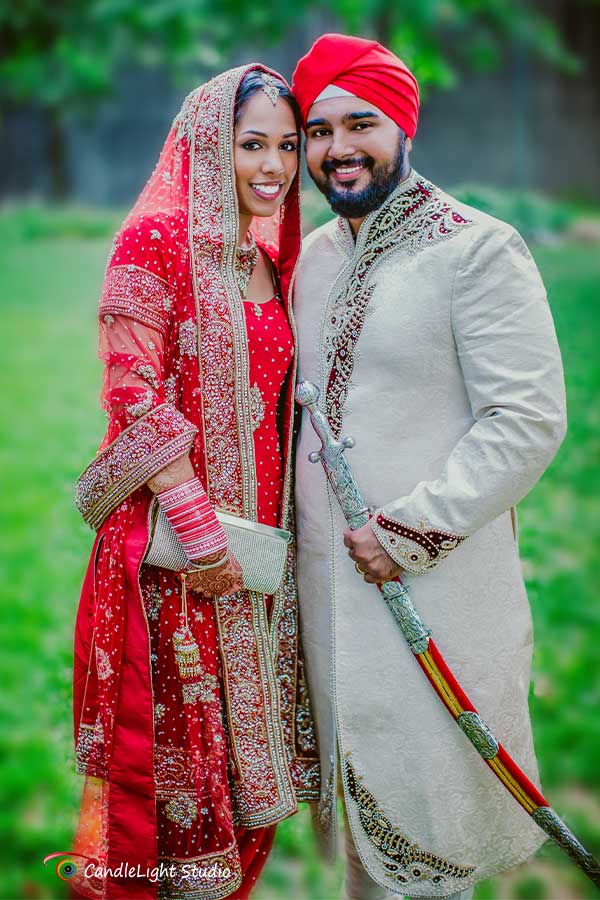 Affordable Wedding Photography Made Easy When You Work with The Best Indian Wedding Photographers at Candlelight Studio NYC.
Soon to be couples are always searching for Who Are the Best New York Wedding Photographers?
Your search stops here. We are Professionally experienced Indian Wedding Photographers certified by the American Wedding Group and a member of America's Professional Photographers.
Weddings are special events. It is our absolute pleasure to engage with brides and Couples from different religions, countries, and communities. South Indian Wedding Photographers at Candlelight Studio NYC NJ understand their culture. We are experts in shooting such rich traditional occasions and ensures that we deliver only the best service.
We provide digital Wedding Photography, pre-wedding, engagement, and Wedding Videography services in and around the New York and New Jersey areas. We also offer budget-friendly destination wedding photography packages that include pre-wedding and post-wedding photography and videography.
It is joyful for us to be a part of different ethnicities. We have covered Couples from American, Jewish, and Latino weddings to Indian, Pakistani, Guyanese, Bangladeshi, and a variety of South Asian Weddings.
Identify the perfect angles
Choosing the best angles can make a difference in your wedding photo quality. Your pre-wedding photography gives us a chance to find the side from which your face looks best. However, we will never force you to choose a pose that you do not like. We have the skills to find your sweet spots while capturing photos.
Timeless images captured by NY Indian Wedding Photographers
We are the timeless images capturers has been working with a large number of families as their family photographers. We earned this repute in NYC and NJ because our Afghani wedding photography is timeless. We just capture the natural smiles, natural tears. So, couples remember those moments again and again whenever they go through their photos, and albums.
Creativity and Vibrant Colors Blogs of Indian Photography
South Asian Weddings and Memories of Brides Proudest Moments
Photojournalistic style
Photojournalism in wedding photography focuses on taking human tendencies and surroundings. Every time we snap a photo, there is a purpose. Moreover, each of our photos portrays a feeling, narrates a story, and traps an emotion. We do not take pictures randomly in our photojournalistic style.
We give high importance to the environment, your conversations, your smile, tear, hug, and laugh. We need a perfect lighting setup for a successful photojournalistic style. Our professionals choose this style anything while photographing non-posed events, like cocktail hour and Punjabi wedding ceremony.
Editorial Style
Do you want to look like a model with a perfect posing? Then, we will choose an editorial photography style for you. Some brides cannot wait for the sunset session and like to have the best detail in the photography.
We prefer editorial style for the fashion-forward brides and grooms. The background may have dramatic lighting and deep shadows. Our editorial Indian wedding photographers will click the best photo.
When you like to have your wedding photos featured in some blogs and printed media, you may choose this style.
Creative Style
As a team of professional wedding photographers, we know the right way of blending flash techniques and advanced cameras. We have learned about off-camera flash, HDR photography, and panoramic stitching for the creative photography style. Overall, we create the most innovative and compelling effects.
Our Church photographers always search for silhouettes, reflections, perfect symmetry, and foregrounds. We find unique perspectives, and shoot off mirrors. That is why ordinary photos look amazing. Our photographers have trained their eyes to take these shots.
Signature Style
We can create our own signature style of photography for brides and grooms. The crisp, clean, and vibrant HD photos reflect our photography skills. In every photo, you will find accurate skin tone and natural hues of the scene. Our wedding photos have timeless aesthetics.
Dramatic, dark wedding photography style
Not all brides and grooms prefer colorful and bright photos. That is where our dark photography style comes in. We have a highly talented photographer to turn out darker photos. Our dark, moody, and emotive photographs and styles can easily attract one's attention.
Dark wedding photography
We can capture dark wedding photography in natural light. On the contrary, the bright photography style relies on natural light rays and uses pastel shades. With our dark wedding portraits, you will find desaturated tones. Moreover, you will find a contrast of shadows and light that create a vivid effect.
Love for artistry
Our photographers view photography as an art rather than just a profession. Like sculptors and painters with their own techniques and styles, our photographers have unique styles of shooting. Our artistic knowledge and aesthetics enable us to click distinguished photographs. You can find the touch of artistry in the way we capture photos, choose a photo backdrop, and edit the image.
Quality work as samples
Our Indian wedding photographers in New York have already gained the trust of several brides and grooms. Look at our portfolio to get a view of our past works. While looking through our photos, you can find how we have incorporated different stylistic elements. Ask for the pre-wedding and wedding albums we have done to envision yourself in them and customize your needs.
Outdoor photography
Our Muslim wedding photographers are also specialized in outdoor photography. If it is pleasant weather in New York City, we ask our clients to prepare for outdoor photography. The settings and green surroundings of NYC wedding venues make beautiful backdrops to click your wedding photos. The natural light can change with time during an outdoor shoot and leave a beautiful glow on the bride's face.
Wedding Photography
Our camera captures every detail that puts together the event, including the classic bridal gown, the bridesmaids, and the reception venue filled with fun, dances, dining, and speeches. While the bride is busy merrymaking with her friends, we go about with our candid photography skills capturing the details of the decoration, etc.
Candid Photos
We look for candid moments of love rather than choreographed poses. We love candid captures when the bride shyly exchanges a glance with her partner. Our photographers shoot the bride, getting ready for the wedding to document your journey to the venue. Expect all the attractive reception details and the religious rituals in the album.
Destination Weddings
Destination weddings have become a trending choice for lots of Indians in high-class society. But, what is the most chosen destination for Indian weddings in the global landscape?
Interestingly, lots of Indian brides and grooms like to arrange their wedding events in New York. You may consult with us to find wedding venue options.
Pre-wedding events photography
No matter it is your Gaye Holud, Mehndi, Barat, or Walima, we as a team of highly skilled Indian photographers are ready to capture your special days. The thing that differentiates us from others is that we not only offer you the best photoshoot of your wedding but also offer it in an affordable budget package for your Bangladeshi wedding photography.
Preparing for the photography
As we serve Indian brides from different cultures, we need to have a brief consultation before the wedding photoshoot. It helps us to familiarize ourselves with traditions, norms, and rituals performed during the ceremony. Moreover, we have interests not only in photography but also in different Indian cultures.
We like to know about the venue
Wedding photography is not always about brides, grooms, and relatives. We need to know every detail of your chosen wedding venue in New York. Our team may check the venue before the wedding day to plan the lighting and identify the most picturesque sites for Gorgeous Indian Wedding Photography and Videography.
Events photography and videography
We communicate with family members and the Bridal Party. Our Indian wedding photographers like to have a close interaction with near and dear ones of brides and grooms. We need to know about their reactions to different photoshoots. We ensure the co-operation of both brides' and grooms' families, as we need to capture candid moments and family shots. From conservations to religious restrictions, we pay attention to every detail.
NY Photographer Surinder Singh
Surinder Singh, an Indian photographer, respects the wedding rituals and customs that couples believe in. He is aware of the different events that happen through the wedding and is known to deliver photos that fully capture these moments' significance. Surinder Singh fully understands the role of tradition and culture in the vows of love and devotion. Aside from that, he is also experienced in cultural weddings popular in the South Asian region.
Fearless Photographer
Special Moments Wedding Photography by the best Indian wedding photographers in the World. Premium Indian Photographers NYC
Satisfaction is paramount. Professional Indian Photographers make sure your Photography needs are fulfilled. Premium Indian Photographers establish a relationship based on trust and impeccable service. Our expertise and passion for Indian wedding photography from the beginning to the end.
Top 10 Romantic locations for Newlyweds Photoshoot in NYC
Newlyweds always ask these questions:
Where should we take elopement photos in New York City after we get married?
New York City has one of the most charming, dynamic, and colorful locations for your wedding and engagement photoshoot.
Central Park is famous for its beautiful flowers, garden, and Bethesda fountain for Bridal Party Photo Session as described by Maharani weddings.
Dumbo with the New York Skyline, Brooklyn Bridge, and Manhattan Bridge as your backdrop is one of the favorite places for tying the knot wedding photography in New York City.
Prospect Park in Brooklyn, NY, is an attractive option for your engagement and wedding photos.
Riverside Park is less crowded and quieter than Central Park and is perfect for your pre-wedding and engagement photo session.
Lit up Time Square as a backdrop is a great spot to take wedding pictures of the bride and groom.
Bow Bridge is one of the most stunning wedding and engagement photo locations in New York City.
Fort Tryon in northern Manhattan has the hidden treasure for photographs: the waterfront, under the arches, and along the paths full of trees.
The High line elevated park stretching above Manhattan's west side in New York City is another popular location for wedding and engagement photoshoot.
Local wedding photographers benefit from a global company WeddingWire to create memories of engaged couples in New York City's beautiful parks.
WeddingPro connects local wedding professionals with soon-to-be couples so they can cherish the memories of their special day forever.
Where should we get married in New York City?
The best destination to get married in NYC is the City Hall, New York.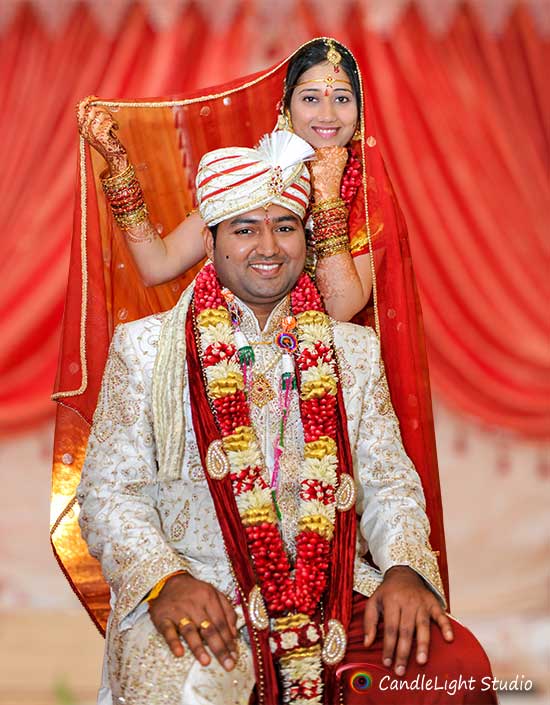 We Capture Natural Moments in a Creative way to Cherish
Advantages and Benefits Hiring Indian Wedding Photographers
Indian Wedding photographers are best among all because they capture natural moments in such a creative way that there is no need of editing those much. They look amazing in their natural way.
Affordable Priced Packages by Indian Wedding photographers
We are highly flexible as we offer pro services in your range. We offer special discounts to wedding couples and make them our returning buyers. We have never disappointed any family or couple during our extensive 20 plus years of wedding photography period.

We have various packages available so that you can choose the one that best fits you. If you are taking our basic package, it will not include videos, but the photographs would be of supreme quality and will be provided to you in soft as well as hard copy.

We offer High-resolution photos, 4K videos, and Drone shots within few days after the shoot. We share the soft copy of the photos before making an album. Albums are customized and we include your favorite photos in them.

Drone shots cover the whole event from every angle, so that helps us deliver you the best shots from every angle in the wedding highlights video.
Photojournalistic Shots Destination Weddings Candid Moments
Indian Wedding photographers have extensive experience of photography in the New York and New Jersey areas.

Now we have developed an extensive knowledge of dazzling destinations and photography spots. We can guide you according to your budget in a better way.

Specialize in the shooting of all types of weddings:
We as a team of high-skilled photographers know about all types of weddings and their specialties, so we capture every wedding in its unique way. Because it belongs to a different and unique couple, so it should be the one in its own way. We shoot city hall weddings, destination weddings, as well as elopement ceremonies.

It is a saying that the bride's photographer is her best friend, yes it truly is. Because he is the one who is closest to her special day. And we not only make photographs and videos but also do it in a friendly manner, without making you or your guests uncomfortable.
Hire Indian Photographers to Preserve Your Memories Forever
New York photographers not only shoot weddings, pre-wedding ceremonies, and newlywed couples but also capture events in a very professional way.

We cover family events, kids' photography, birthday celebrations, Bar and Bat Mitzvah photography, and corporate events.

We know the expectations of our clients from us, so we try to provide the best services in the best package we can.

All in all, we are the best and professional wedding photographers if you are looking in New York and New Jersey areas.

We deliver the best quality services for the best packages. So that you can enjoy your big day more.

Whether it's your wedding day or pre-wedding ritual, we are here to embellish your special day with our special photography skills. We assure you the results will be beyond your imaginations!