Best Indian Wedding Photographers Houston TX for Photos Videos
Affordable Indian Wedding Photographers Houston TX Texas near me offering Budget-Friendly Photography and Videography Prices and Packages for local and Destination weddings.
We are just a call away from fulfilling your wedding photography and wedding cinematography dreams.
At CandleLight Studio, we are a team of outstanding Indian wedding photographers and wedding videographers. We have been providing top-notch wedding photography and videography in Houston, TX, and surrounding areas in Texas for over 20 years.
We Value Our Customer: we believe in good old-fashioned customer service, and as we have always done, we can promise you the best interaction and customer service before, during, and after your event.
Fun is another thing we bring to the job. At CandleLight Studio, your event is in safe hands with our experienced professional wedding photographers and professional wedding cinematographers.
We make sure to capture the tears of Joy and every other moment on camera. Our over 20years of experience puts you at an advantage of clean and clear-cut pictures—the quick turnaround time for delivery and sophisticated editing styles that can stand the test of time.
We do not only capture scenes, but we also love to create exciting and lasting relationships with our clients. We are proud to say that all our clients always become returning clients because of the excellent delivery we intentionally offer.
Indian Wedding Photographers Houston TX on Photography
Your wedding ceremony and wedding day are mainly special events that you want to cherish for a lifetime. Candlelight studio is the best photography and videography studio in Houston, TX, which can deliver beyond your imagination.
We have been in the business for over 20 years; hence, we know virtually every scene, move, reaction, and action to anticipate, which helps us take creative images.
With candid shots that illustrate your genuine moments, our creative wedding photography and documentary wedding photographers specialize in capturing every bit of your marriage ceremony.
4 Attractive Photography and Video Packages Houston TX
Patience is another reason you should patronize us. Our photographers are not only versatile. They are timely and will patiently wait for every style you want to try out while suggesting beautiful poses to you.
Smooth and Fast Post Production is another beautiful thing about us. So you don't have to wait for months before you get your wedding portraits and wedding albums delivered. No matter which wedding package you choose or wedding photography price, we provide the best wedding photography styles in the most creative wedding photography services in Houston, Texas.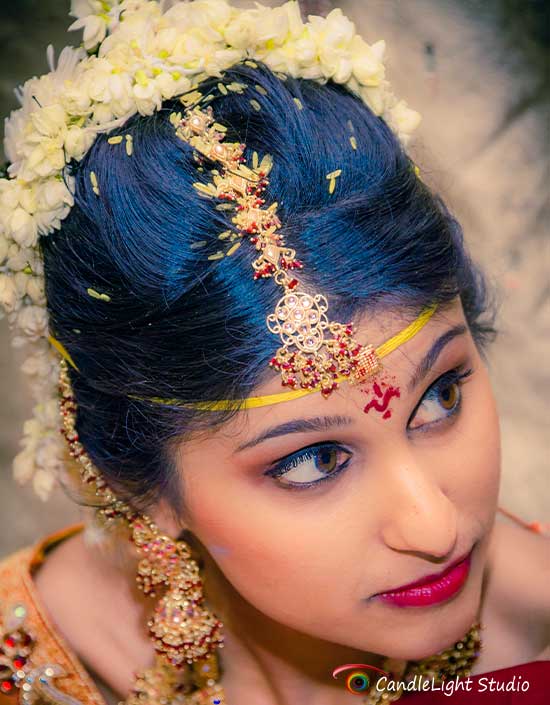 Colorful and Joyous Punjabi Weddings
Best Indian Wedding Video Highlights Indian Wedding Videographers Houston TX
Best Priced Indian Wedding Photographers Packages Houston TX
Stunning Photos by Indian Wedding Photographers Houston Texas
Hollywood-Style Video Editing Highlights of Houston Weddings
Pre-wedding and wedding photography by Indian Wedding Photographers Houston TX
Wedding Photo Shoots
Family and Friends Group Pictures
Flush Mounted Wedding Photo Album
Drone Photography, Videography, and Live Streaming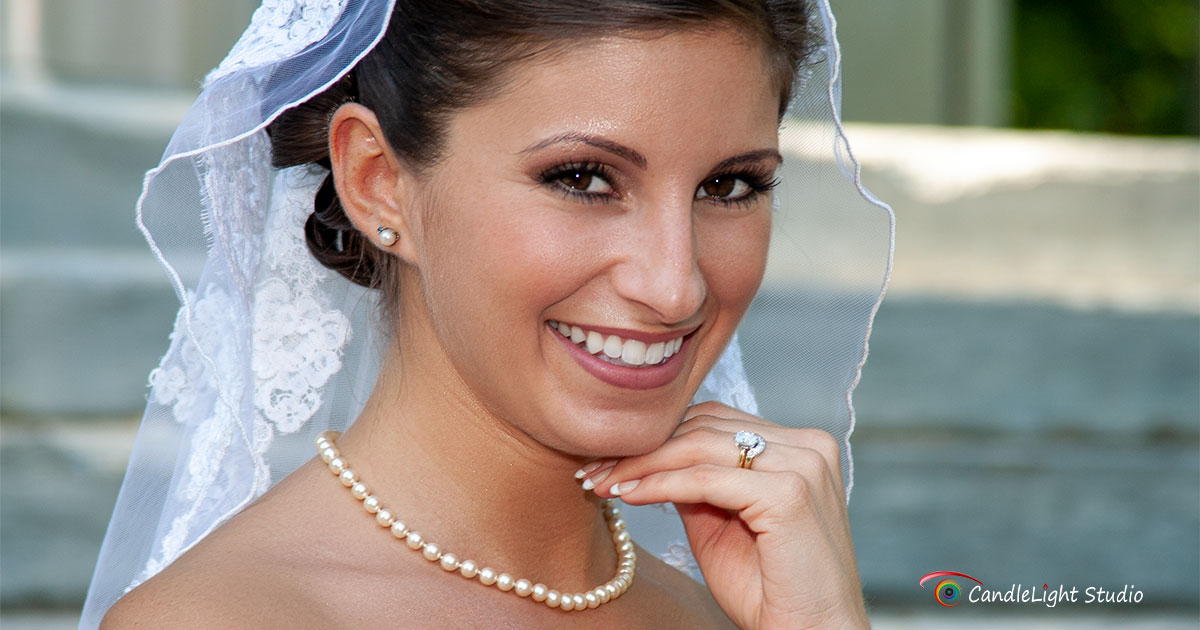 Wedding Photography at Unbeatable Prices by Indian Photographers
Get More for Your Money with Affordable Wedding Photography Packages
Unique Wedding Photo Albums Tailored Just for You
Cinematic Wedding Video Highlight Reels: An Unforgettable Journey
Expertly edited Full-length footage capturing moments of your memorable event.
The edited video features dynamic titles, special effects, and songs harmoniously paired with your event.
Share the Joy with Loved Ones: Live Stream Your Special Moments
Drone Flying Cameras: Elevate Your Wedding Experience
Unleash the Full Potential of Your Memories
Complimentary Online Gallery: An Artistic Showcase
Make Your Wedding Unforgettable with CandleLight Studio
Book Your Unforgettable Wedding Experience Now!
Contact us today to reserve your date and secure the most enchanting wedding photography experience.
Let Indian Photographers be your trusted partner in capturing the magic of your love story.
4 Hours of Digital Photography
All High-Resolution Photos without watermarks, Delivered Online
FREE UPLOAD of selected photos on the Internet
4 hours of High Definition Videography
UnEdited High Definition Video Footage Delivered Online
FREE UPLOAD of selected video clips on the Internet
4 Hours of Digital Photography and High Definition Videography
All High-Resolution Photos without watermarks, Delivered Online
UnEdited High Definition Video Footage Delivered Online
FREE UPLOAD of selected photos on the Internet
4 Hours of Digital Photography and 4K Videography
1 Flush Mount Photo Album – size 12″x36″ (25 Pages/50 Sides) with Plexiglas Acrylic Cover
5~10 Minutes Video Highlights Reel
FULL Length Edited Video (Dynamic Titles, Special Effects, and Matching Songs), Delivered on USB Drive and Online
All High-Resolution Photos without watermarks, Delivered on USB Drive and Online
USB Drives are Playable on Smart TVs, Computers, Laptops, Tablets, etc., with USB input
Free Online Photo Gallery
FREE UPLOAD of selected photos and Video Highlights on the Internet
4 Best Selling Houston Wedding Photography Packages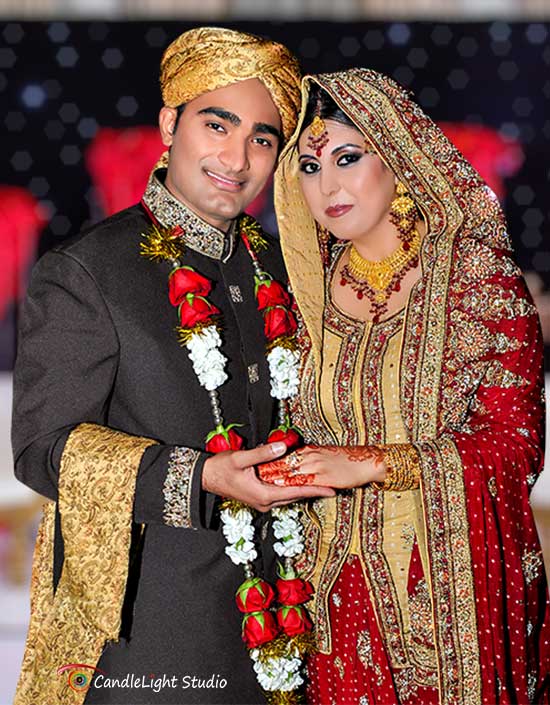 Affordable Prices by Muslim Wedding Photographers Houston TX
AFFORDABLE WEDDING PHOTOGRAPHY BY THE BEST INDIAN PHOTOGRAPHERS IN HOUSTON, TEXAS (TX)

What comes to your mind each time you hear about affordable photography or affordable videography in Texas? Unfortunately, many people only think about how cheap the photography or videography service can be priced!

Candlelight studio photographers think that affordable photography and videography mean that you can pay a competitive price and still experience a top-notch service delivery.

Sounds good, right?

Well, this is why you should patronize us at candlelight studios. Suppose you need the best wedding photographer or affordable wedding cinematographer for your wedding ceremony. In that case, we are your best choice in Houston, TX.

We are the best Indian wedding photographers and Indian wedding videographers in Houston, Texas. Whether you have a beach wedding, reception ceremony, bridal party, wedding engagement, or a traditional wedding ceremony, we are more than capable. Our Indian photographers are experienced in their respective fields to deliver Jaw dropping wedding photography and wedding videography in Texas.

WHY CHOOSE US?

You will agree that being in business for over 20 years and still delivering quality is not a mere feat or joking stuff. It means that we have never lowered our guards as far as quality is concerned. We have provided wedding photography and videography services across Houston, Texas, New York, amongst many other states.

We are the best Indian wedding photographers and videographers for wedding photojournalism and wedding albums.

We have complete and unwavering knowledge regarding wedding ceremonies or events in Houston, TX. In the advent of covid19, we have successfully streamed events to audiences who couldn't be at the venue physically. Do you want the real-time live streaming of your wedding ceremony or wedding reception? We got you covered.
Candlelight studio was created 20 years ago by Surinder Singh to provide classic and affordable wedding cinematography and wedding videography for every interested individual.

Whether it's a beach party, a city hall wedding, Muslim wedding Photography, church wedding photography, catholic wedding photography, or Christian wedding photography, you can trust us to deliver candid shots on your big day, with every moment captured in ecstasy.

Our drone coverage is second to none, with our sophisticated gadgets will add color to the day and identify you with classy vibes on your big day. Our drone shots are always a beautiful sight to behold. Imagine the cloud in the background while our aerial drone travels several kilometers into the sky to perfect the beautiful memories you intend to create on your wedding day.

Our video editing and post-photography/post-videography activities are quick and intelligent. So you need not wait for a longer period to deliver your wedding ceremony album and photobooks.

FIND YOUR DREAM WEDDING PHOTOGRAPHER IN HOUSTON AND STAY WITHIN YOUR BUDGET

You want the best wedding photographer to handle your event. Look no further or further. Candlelight studio got you covered.

Getting the wedding event photographer that would undoubtedly be within your budget and still supply a great job is not constantly as tricky as people think. All it requires is involvement. It would be best to discuss the necessary concerns concerning what you want him to capture on your wedding day with your wedding photographer. Ask your photographer about the services he provides and how he charges.

Review your budget with him or her if he is interested and deal with you, fine. But if otherwise, you only need to move forward and look for others. There are many great photographers available. Hire a professional photographer that will certainly impact your spending plan.

At candlelight studio, our doors are open to you every time. We can always discuss our several wedding photographs and videography packages to pick your most preferred and most comfortable plan.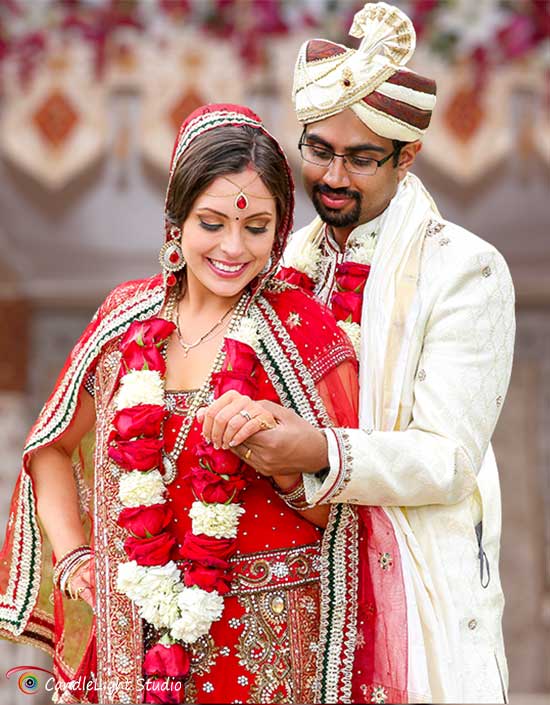 Best Indian Wedding Photography by Houston TX Photographers
WHY ARE YOU DIFFERENT FROM OTHER HOUSTON WEDDING PHOTOGRAPHERS?

• Every brand has one thing they pride in, distinguishing them from other competitors, which is the same with Candlelight Photography Studio.

Wedding Photography often has other photographers bringing their emotions, ideas, and visions and prioritizing them over their client's interest.

At candlelight, we are more concerned about complementing your ideas and adding every bit of creativity to the output. Our expressive, optimistic, intellectual, and experienced wedding photographers are more than capable of giving you the best of your big day.

• We have knowledge of varieties of locations for memorable weddings in Texas. We will beautifully cover your Islamic marriage in Houston, TX. In addition, we have links and connections to many of the beautiful wedding locations in Houston and its Environs.

So whether it's a Muslim wedding, Indian or Pakistani wedding, or a Christian wedding, we have enough resourceful hands that you can rely upon.

The team of Indian photographers of ours is well trained. Still, they are also wedding photographers and wedding videographers who are meticulous and detailed with their actions. Do you want to create the best memories for your big day? Then book a session with candlelight for free. Let us help you make the right decision as far as your marriage ceremony is concerned.

• Book us for your Nikkah ceremony, and we can give you maximum confidence that you will get high-quality images that capture the very spirit of your wedding. In addition, we are readily available by phone to answer all your questions.

We provide Bespoke packages that fit into every wedding ceremony. So whether you want a large audience or a small group of people, and even if it is only family members, you are more than covered.

• If you book us for your wedding ceremony, we have a pre-wedding consultation where we get to discuss at length all that you want for your big day. Our flexibility is top-notch, and we can give you the best wedding photography album at an affordable price.

ENSURING EXCELLENCE IS A TOP PRIORITY.

How else could a photographer retain relevance and quality for over 20 years if he hasn't prioritized excellence? At candlelight studio, we focus on client satisfaction with the highest quality.

We work with photography equipment and gadgets that we are very conversant with the technology. Our photographers prioritized developing their skills and service delivery to ensure that there is no loophole whatsoever. We understand perfectly the rules of photography, and we take learning and educating ourselves from time to time very seriously.

At candlelight studio, we prioritize the development of our faculty now and then. For example, our photographer knows the photo composition and practices photography in different outdoor and indoor sessions. Photography is versatile, and as a result, we learn several skills every day to make us better than yesterday.

Call now and Save 5% on Houston wedding packages.

We have, in time, passed for over 20 years and gave our clients the best. We strongly hope that you will reach out to us for your wedding photography one of these days. We offer the best discount and the most affordable wedding packages you can get in Houston, Texas.

Our doors are always open, and we are ready to answer your questions, discuss our packages and listen to your wedding photography ideas too.

Do you want to create something special for your wedding ceremony? Talk to us, and let us help you bring your dream to reality.

We've got easy access to many beautiful locations for elopement weddings and destination weddings, and we are more than ready to explore with you. It is your big day, and if you want to make it big indeed, contact candlelight studio.

We have got the best wedding cinematographer and the best wedding packages that you would need. A trial will convince you.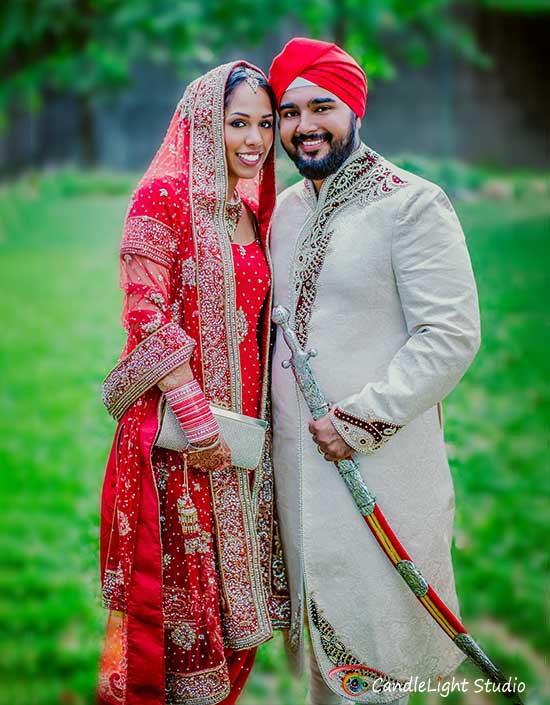 Punjabi Wedding Photography by The Best Houston Photographers
WHY SHOULD YOU HIRE A PROFESSIONAL WEDDING PHOTOGRAPHER AND WEDDING VIDEOGRAPHER?

Everybody wants the best, but is everybody willing to pay for the best? Professional wedding photography and wedding videography are essential parts of the wedding ceremony that must not be left out.

Every detail matters to us. From the flowers to the décor, the attire, the activities, and the memories. Your wedding pictures exist long after the wedding to bring beautiful memories of the big day. So if you want to create these memories, then a professional photographer and videographer are what you need.

PROFESSIONALISM.
An experienced Indian photographer knows the processes and candid shots that befit a wedding day's activities per time. From the point and time of arrival to dressing and the scenes they can't afford to miss, the scenes they are always alert to capture. Nothing gives you more ease and peace of mind than having a professional photographer in charge of your wedding day. You have fewer things to worry about while you focus more on enjoying your big day.

QUALITY DELIVERY.
Of Course, it's your wedding ceremony, and you can't afford to have anything less than quality images and quality videos. Our professional photographers at candlelight studio have spent hours training themselves and putting together resources that made them the best version of themselves. Your wedding photography and videography isn't just a picture collection. It is a lifetime memory that you want to create, which your children will live to meet.

POST-PRODUCTION.
You don't want any disappointment with the post-production of your wedding photography and wedding videography. You don't want a photographer that would disappoint you such that months later, after the wedding, the images aren't still ready. So if you want the best of your day, candlelight studio has the best Indian photographers in Houston, TX.

DO YOU NEED TWO PHOTOGRAPHERS AT YOUR HOUSTON WEDDING CEREMONY?

Well, suppose you are bothered about the price of hiring two photographers at your wedding. In that case, you need not panic because the cost implications at candlelight photography studio are very much affordable.

Why do you need two photographers for your Indian wedding photography in Houston, Texas?

We are often asked: do we need a second photographer in our marriage? We understand: It is enough work to find, book, and pay for one person. Before you dismiss the idea of multiple photographers as unnecessary, however, know that there are excellent reasons to have more than one photographer of your day.

Many couples admit that one of the biggest regrets of their wedding day is not spending more money on photos – and we often agree. In most cases, you will need a second shooter for a variety of practical reasons. On the other hand, the challenge is to know how to capture your ceremony. There is something special about being able to take on several emotional moments. They want you to walk down the aisle and see how your partner reacts, your desires, and your parents' reaction.

You get it: many things happen simultaneously at weddings, and everything we document everything from the preparation to the event, the hour of the meal, and the reception.

Here are some of the reasons you need a second photographer for your wedding photography

• A second photographer can capture pictures on different sides
• They can take photos of the bride and groom at their wedding as they prepare
• It allows two separate areas to be covered simultaneously, especially where the area is too large
• Family ceremonies take less time and bring the couple to their previous reception, a second photographer on standby will be able to capture all the memories
• A 2nd photographer captures many dance and party scenes
• The second photographer can capture the food and reception while the leading photographer takes pictures of the couple
• The second photographer also assists with heavy-duty shooting, carrying lights, a ladder, and handling additional equipment
• Above all, two photographers give you more than one photographer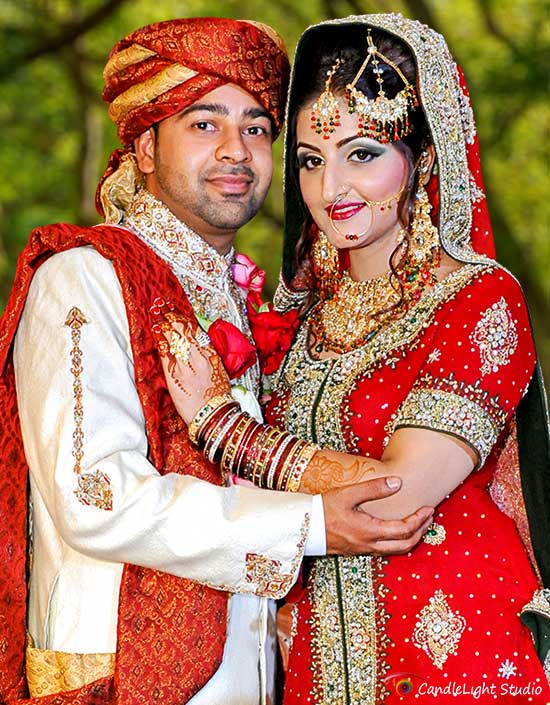 100 Best Priced Bridal Photos by Houston Wedding Photography
SERVICES PROVIDED BY OUR HOUSTON WEDDING PHOTOGRAPHERS AT CANDLELIGHT STUDIO.

The first thing you need to know is that not all wedding photography packages are created equal. For example, some packages only cover the Photographer's shooting and response time, while additional products and services are extra.

Other photographers may include print products, planning resources, photo booths, trips, and participation sessions in their packages. It all depends on what they offer.

• A pre-wedding photo session: We want to create beautiful memories of yourself and your spouse from the very start of the wedding process to the end. Pre-wedding photo sessions will provide you with pictures that can be used for wedding invitations, souvenirs amongst others.

• Second Photographer: we aren't leaving out any memories, so a second wedding photographer is the best resource when it comes to creating memories without exempting any scene or action. When the lead photographer is busy capturing other details, the second Photographer is on standby to cover as backups.

• Online Gallery: A readymade and smooth access to all your beautiful wedding pictures and videos with one click. You don't have to worry about carrying your photo album or photo book up and down. Or find out about how you want to share the image with your friend in another state. We make your pictures available in an online gallery where you can easily access and share the link with your loved ones. The good thing is that you can decide on the ones you want to share and the ones you don't want to share.

• Full Wedding Day Delivery: Talk of the big day, we are with you on standby from the very beginning of the day till when you are done for the day because we know that on days like that, capturing scenes and creating memories is of great importance, hence we can't afford to miss any.

• A wedding Album: A wedding album would be included in your delivery. We want you to capture memories with you, and we are willing to give you the best.

• A Large frame or Canvas: We create a large frame that can be placed in your living room to serve as a reminder of the love you both shared.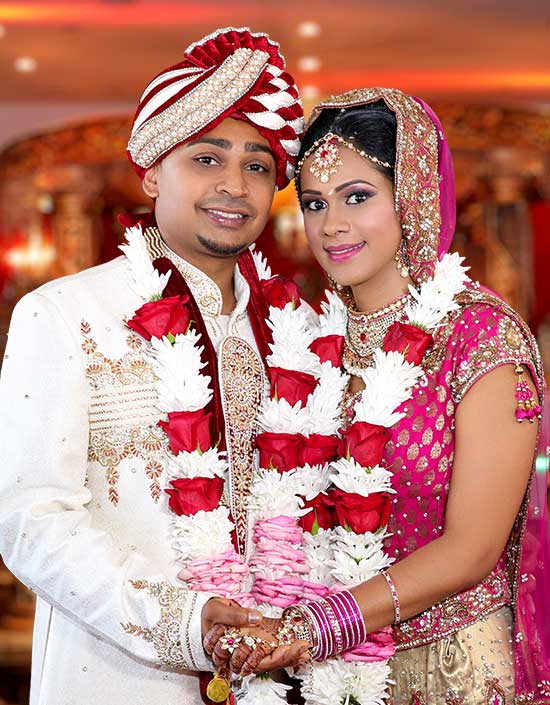 Skilled Photography by Houston Texas Photographers
WHY ARE OUR PHOTOGRAPHY PACKAGES THE BEST?

We offer packages you cannot resist. Our packages are all-inclusive and available for everyone, no matter the size of your pocket. You can't find every other photographer in New York prioritizing your satisfaction before the price.

Everyone wants to make money, but not everyone is always considerate about making it. At candlelight photography, we want to give you a feel of quality, classic, and sophistication when it comes to wedding photography and wedding cinematography and we want to deliver these services without putting you in debt. All you need do is reach out to our customer service and we will be more than willing to share with you our packages, for you to be able to pick your most preferred without the fear of running into debt, or the fear of getting less for less.

We don't make promises we can't keep, it's been over 20 years of our expertise, and we are not ready to change our quality or delivery. Not anytime soon, not now, not ever.

Our Joy is to see you happy on your big day, in all shades of your awesomeness and we get to capture this big day with you, create lasting memories for you, and get every bit of the happiness possible. You should give it a trial today and patronize us.

HOW MANY PHOTOS SHOULD A WEDDING PHOTOGRAPHER GIVE YOU?

The number of wedding photos is dependent on the agreement you have with your professional photographer.

However, you should take into consideration some factors that can determine the number of pictures you would get after the big day is over. A photographer might take thousands of pictures, but the pictures still have to go through processes like sorting, editing, and selection. All these activities also need to be put into consideration.

For most photographers, it is not about the quantity, but the quality. At candlelight studio, we prioritize the quality of the pictures over the quantity.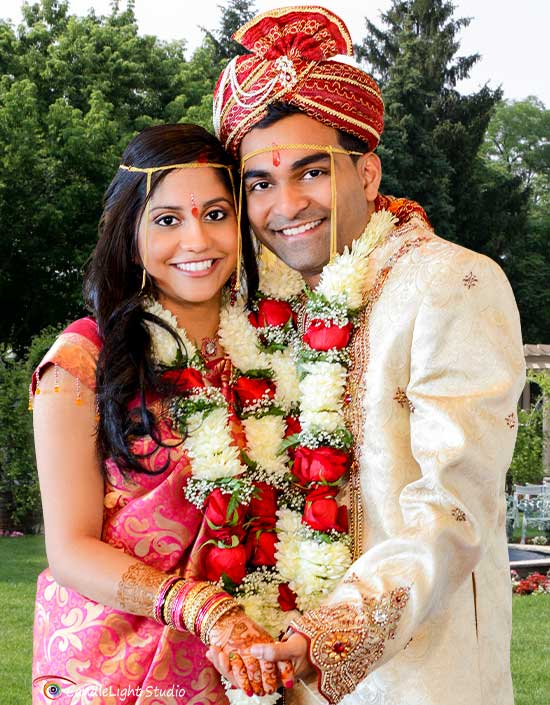 Best Bridal Portraits of Indian Wedding Photography Houston
Professional Photographers for Muslim Wedding Ceremony

Extensive knowledge of beautiful destinations and spots:
Colorful Wedding Photography by Famous Photographers Houston
The Best Packages offered by Houston Photographers
Beautiful Nikah Photos by Famous Muslim Photographers Houston
Where can you find the top wedding photographers and videographers in Texas?
CandleLight Studio is a team of highly professionals Indian photographers offering affordable wedding videography prices. We passionate about creating memories for our customers who are searching for local photographers. We cover weddings and events in several cultures and religions. We specialize in Indian weddings, Pakistani, Afghani, Bengali, Guyanese, and modern Western church weddings.
Who are the top south Asian wedding photographers and videographers in Texas?
Our 20 years of wedding photography experience have captured many memorable moments to create many great wedding albums. CandleLight Studio has a team of top-notch photographers, and they specialize in South Asian Weddings.
What are the different types of wedding videography?
As your wedding photography and videography company, Candlelight studio provides you with the best creative styles. We capture every momentous scene of your wedding to create your love story. Our team of photographers and videographers use Drones and HDSLR cameras for cinematic-style videos.
How much should photography and videography cost for south Asian weddings?
The candlelight photography studio will bring all your dreams and imaginations to reality with a custom photography package that fits every budget. Average photography and videography cost for south Asian weddings range between $3000 and $6000. Please check our customized wedding package specially curated for you.
Why choose CandleLight Photography Studio in Houston, TX?
We are experts in South Asian weddings. Candlelight studio expertise cut across all marriages from American, Jewish, and Latino weddings to Pakistani, Bangladeshi, Indian, Guyanese, and a variety of others. We are a team of Indian photographers providing wedding photography and videography for over 20 years.
Best Muslim Wedding Photography by Expert Photographers Texas
Best Muslim Bridal Wedding Photography Poses Houston Texas
Houston Weddings by CandleLight Photography Studio Texas