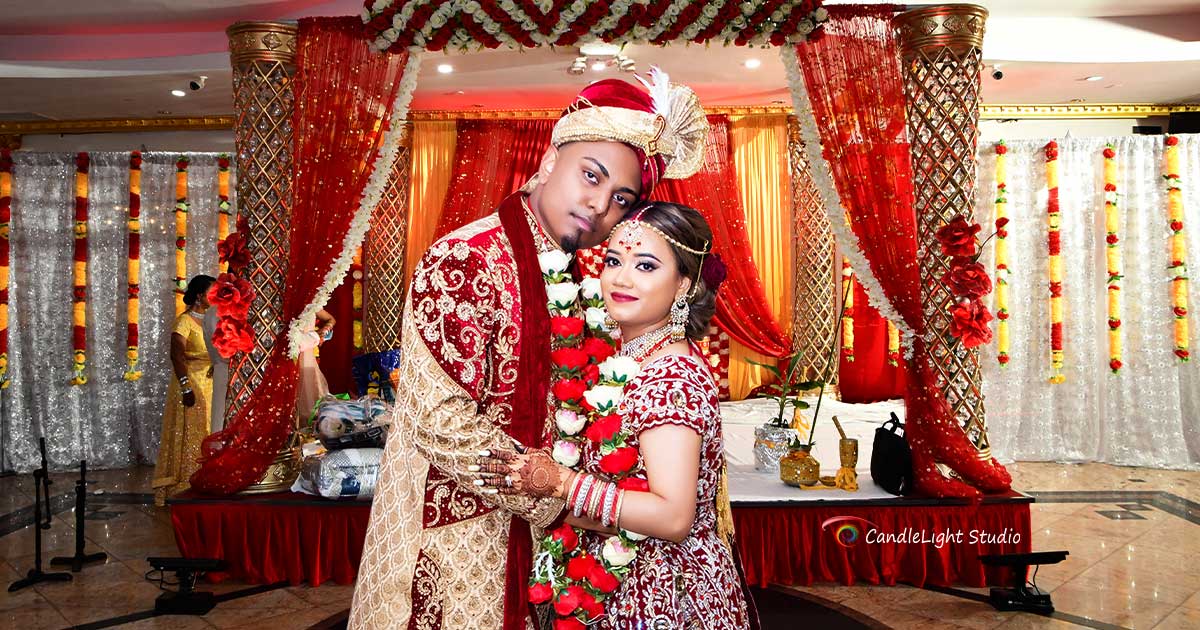 5 Powerful Techniques to Capture Indian Regional Weddings' Magic
Surinder Singh captures the essence of Indian Regional Weddings. Step into a world of traditions, rituals, and unforgettable moments with every click.
7 Unforgettable Moments from Indian Regional Weddings in New York
From the vibrant streets of New York to the intimate corners of Houston, Indian Regional Weddings are a tapestry of traditions, emotions, and stories. They're not just ceremonies but a harmonious blend of different cultures, rituals, and moments that tell a tale of love, commitment, and unity.
As a city that never sleeps, New York provides a unique backdrop for these diverse ceremonies. Every wedding, whether Punjabi or Bengali, Hindu or LGBTQ, resonates with a distinctive charm and spirit.
Why Indian Photographers Capture Regional Weddings Best:
The New York & New Jersey Secret: The Colors of Love: Regional Weddings Captured by Indian Photographers
The Diverse Palette of Rituals and Traditions
The Vibrancy of Punjabi and Sikh Weddings
Bhangra beats fill the air.
The "Jaago" ceremony lights up the night.
Vows are exchanged under the sacred canopy.
Muslim Wedding? Get an Indian Photographer's Touch
Experience the depth of tradition: An Indian photographer brings an innate understanding of intricate Muslim wedding rituals, ensuring each moment is captured with authenticity.
Frame the emotions: With a keen eye for emotion and detail, an Indian photographer ensures every smile, tear, and prayer is immortalized, reflecting the essence of your special day.
Elegance of Guyanese and Gujarati Ceremonies
The "Mandvo" ritual symbolizes new beginnings.
Melodious Garba dances.
Intricate Mehndi designs adorning the bride's hands.
Bengali & Maharashtrian: A Symphony of Traditions
Photographers capture the iconic "Saat Phere" moment, where the bride encircles her groom.
She is sealing the bond in the Maharashtrian "Mangalsutra" ceremony.
South-Indian Weddings: A Class Apart
Telugu's "Jeelakarra Bellam" ritual.
Tamil's "Kanyadanam" signifies purity.
The vibrant ceremony showcases the customs of Malayali weddings.
The Modern Embrace: Christian, LGBTQ, and More
New York's essence is diversity. Here, love knows no bounds. Every Christian wedding with its poignant vows, every LGBTQ union breaking barriers, adds to the rich tapestry of Indian Regional Weddings in the city.
The Magic Behind the Lens
It's one thing to witness these ceremonies and quite another to capture their essence. Herein lies the expertise of Indian Photographers like Surinder Singh, who, with a keen eye and artistic flair, ensures every emotion and every ritual is frozen in time.
Surinder Singh: Capturing Moments, Crafting Memories
A name synonymous with excellence in Indian Regional Wedding Photography, Surinder Singh's lens speaks of passion, precision, and perfection. His work isn't just about clicks; it's about narrating tales of love and unity.
FAQ: Regional wedding photography by Indian Photographers
How do Indian photographers capture the essence of regional weddings?
Weaving Cultural Threads into Visual Tales
Our Indian photographers are not just skilled professionals; they are storytellers. They immerse themselves in the cultural fabric of regional weddings, understanding the significance of every ritual and tradition. This empathy enables them to capture moments that resonate deeply with the couple's heritage, resulting in an authentic and emotionally resonant visual narrative.
What makes Indian Regional Wedding Photography unique?
Indian photographers deeply understand diverse rituals, emotions, and cultural nuances, ensuring every moment is captured with authenticity and flair.
How do Indian photographers capture the essence of diverse ceremonies?
With a rich cultural backdrop and an innate understanding of rituals, Indian photographers weave a story with every shot, reflecting the spirit and emotion of the moment.
Why choose Surinder Singh for your Regional Wedding Photography?
Surinder Singh combines artistic brilliance with technical expertise, ensuring every shot tells a story, captures an emotion, and remains a cherished memory.
Capture Magic: Indian Photographers Transforming Wedding Moments: Love remains the universal language in a vast and diverse world. And what better way to celebrate it than through the prism of Indian Regional Weddings in New York? As tales of love unfold against the backdrop of traditions and rituals, every moment becomes a memory, every emotion a story. And behind the lens, capturing these tales, is Surinder Singh, your trusted companion in this beautiful journey.
Don't let these moments slip away. Let Surinder Singh capture your story. Book Now.