Bangladeshi Wedding Photography by The Best NYC Photographer
The Best Gaye Holud and Bangladeshi Wedding Photography Videography Near Me in NYC by Indian Photographers at CandleLight Studio
Bangladeshi wedding photography and Videography- Let us be a part of your glamorous occasion-
Our professional and dedicated Indian photographers are specialized in Bangladeshi wedding photography services. We aim to sync your wedding videography with your anticipations. Our Bangladeshi wedding photography packages also include cinematography solutions. We have a creative team producing the final footage in no time.
Being familiar with your Bangladeshi culture and customs, we never miss out on any relevant things. While maintaining the aesthetics of your Bangladesh marriage ceremony, our Indian Wedding Videographer and photographer will ensure superiority.
Our aim is to capture every moment from a technical perspective. But, we can artistically depth the ambiance of the wedding event. Our photo books will reveal the love story of a Bangladeshi bride and groom.
We know that Bangladeshi weddings are highly elaborate, as they cover 3 days. But our wedding photographers will never lose enthusiasm. They will do their best to capture every part of your sacred moment. Our Bangladeshi wedding photography professionals will also snap the photos of your gorgeous ornaments, cosmetics, and clothing.
Moreover, our photography specialists take a shot of Gaye Halud Tattwa and other gifts from the groom's family to the bride's relatives. The veil covering the bride's face adds a level of beauty, and we never overlook it in our photography session.
Attractive Photo Package for Bangladeshi Wedding Photography
At CandleLight photography Studio we encourage every client to book a pre-wedding portrait session. It aids us to know each other and start our journey to build connections. Our team does not simply click photos of couples and their guests. Your wedding accessories, invitation cards, and party favors will be a part of our Bangladeshi wedding cinematography session.
Some of our clients engage us only for the wedding day, while others hire us for pre-wedding photography. In the Bangladeshi culture, Panchini refers to the ceremony of engagement. On this auspicious occasion, guests receive areca nuts and betel leaves. All these activities signal the beginning of the day of festivity.
100 Stunning Photos of Best Bangladeshi Wedding Photography
We encourage our regional wedding clients to book our wedding videography and photography services for engagement and wedding day. Our wedding photographers in New York, New Jersey, and Houston Texas TX will capture heartening promises, different gestures, and rituals.
Thus, hire our Bangladeshi wedding photographers in New Jersey, New York, Texas, and their surrounding areas. We make your destination wedding successful while co-operating with other wedding vendors.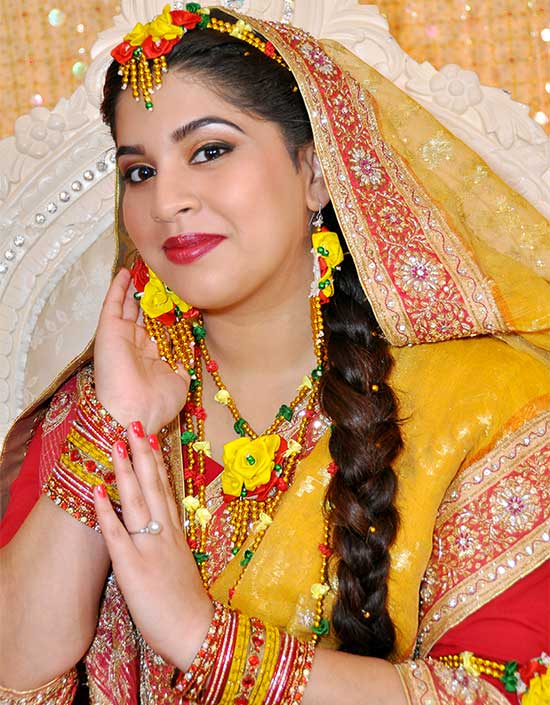 Colorful and Joyous Bangladeshi Weddings
Best Bangladeshi Wedding Video Highlights Reel by Wedding Videographer Near Me in NYC, NJ and Houston Texas
Best Priced Bangladeshi Wedding Photography & Video Packages
4 Best Selling Bangladeshi Wedding Photography Packages
Hollywood-Style Video Editing of Bangladeshi Weddings
Pre-wedding Bangladeshi wedding rituals like Gaye Holud, Bridal Makeup, Henna Moment, and Wedding ceremony photography
Bangladeshi Bride and Bridal Party Photo Shoots
Bride's Family and Groom's family Group Photos
Mehndi celebration photo session
Drone Photography and Live Streaming of Your Marriage Ceremony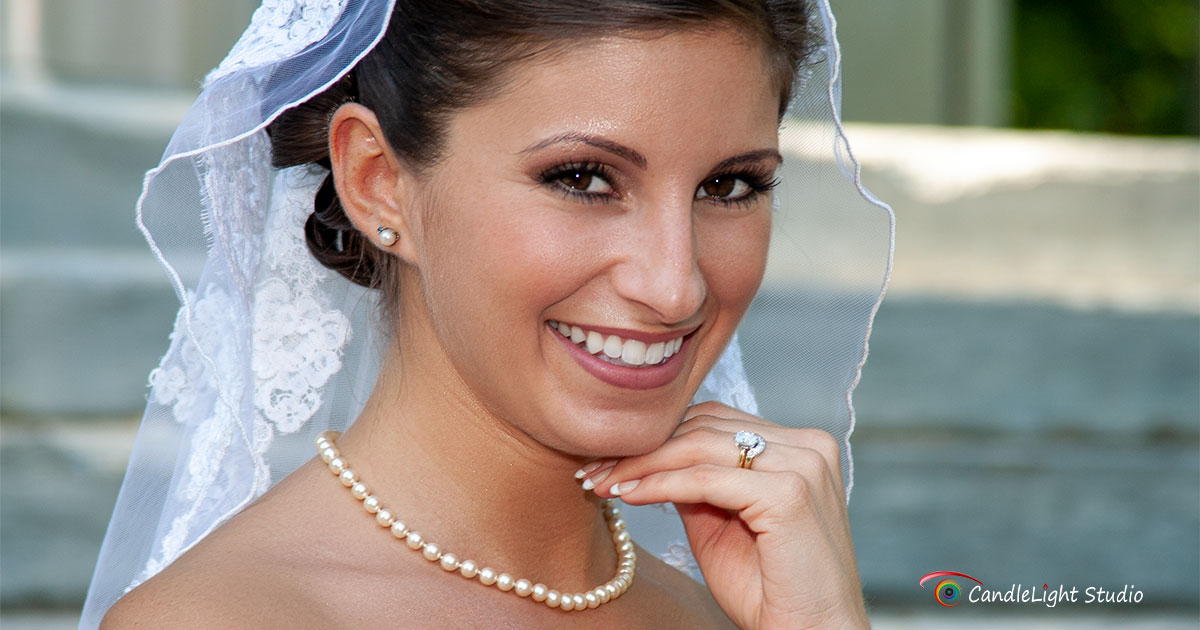 Wedding Photography at Unbeatable Prices by Indian Photographers
Get More for Your Money with Affordable Wedding Photography Packages
Unique Wedding Photo Albums Tailored Just for You
Cinematic Wedding Video Highlight Reels: An Unforgettable Journey
Expertly edited Full-length footage capturing moments of your memorable event.
The edited video features dynamic titles, special effects, and songs harmoniously paired with your event.
Share the Joy with Loved Ones: Live Stream Your Special Moments
Drone Flying Cameras: Elevate Your Wedding Experience
Unleash the Full Potential of Your Memories
Complimentary Online Gallery: An Artistic Showcase
Make Your Wedding Unforgettable with CandleLight Studio
Book Your Unforgettable Wedding Experience Now!
Contact us today to reserve your date and secure the most enchanting wedding photography experience.
Let Indian Photographers be your trusted partner in capturing the magic of your love story.
4 Hours of Digital Photography
All High-Resolution Photos without watermarks, Delivered Online
FREE UPLOAD of selected photos on the Internet
4 hours of High Definition Videography
UnEdited High Definition Video Footage Delivered Online
FREE UPLOAD of selected video clips on the Internet
4 Hours of Digital Photography and High Definition Videography
All High-Resolution Photos without watermarks, Delivered Online
UnEdited High Definition Video Footage Delivered Online
FREE UPLOAD of selected photos on the Internet
4 Hours of Digital Photography and 4K Videography
1 Flush Mount Photo Album – size 12″x36″ (25 Pages/50 Sides) with Plexiglas Acrylic Cover
5~10 Minutes Video Highlights Reel
FULL Length Edited Video (Dynamic Titles, Special Effects, and Matching Songs), Delivered on USB Drive and Online
All High-Resolution Photos without watermarks, Delivered on USB Drive and Online
USB Drives are Playable on Smart TVs, Computers, Laptops, Tablets, etc., with USB input
Free Online Photo Gallery
FREE UPLOAD of selected photos and Video Highlights on the Internet
The Best Bangladeshi Wedding Photography Packages.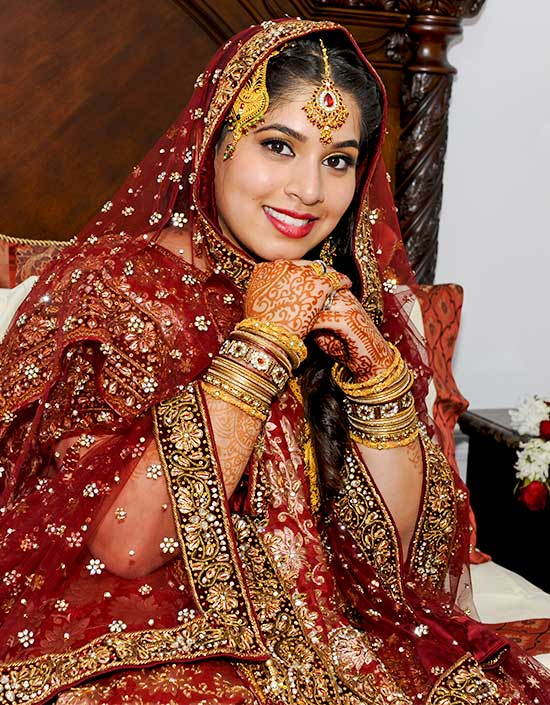 Bangladeshi Wedding Photography by NYC and NJ Photographers
Bangladeshi wedding photographer in Texas, TX, and New York NYC

Bangladeshi weddings are very versatile. You can see Bangladeshi cultures, traditions, and rituals in every Bangladeshi wedding. They believe in arranging their marriages as their elders did.

The majority of the population in Bangladesh are Muslims; they do not like to invite someone out from their family just to click some photos. This is why most photographers in Bangladeshi weddings, especially in villages, are their family members.

Different family members capture the moments after the wedding. Then, someone from the groom's family collects pictures from the family and makes a wedding album on a mobile or desktop. And then, it is further shared with the remaining family if someone requests it.

But now, the youngsters of Bangladesh are taking marriage ceremonies to the next level, a modern level. They properly arrange every marriage event and hire professional photographers to shoot their memorable moments of life.

Suppose you are being invited to a Muslim wedding for the first time, whether as a guest, as a friend, as a wedding planner, or as a photographer. You should be aware of what to expect, what to wear, and what to do and what not to do at a Muslim wedding.

Muslim marriage is considered a religious obligation, a direct link between a couple and Allah. Therefore, it's necessary to know historic and influential Muslim wedding traditions and what you expect from them.

Bangladeshi weddings mainly depend on a short period that comes to an end within three days. From Gaye Holud, Mehendi to Nikaah & Walima. You can enjoy most historical traditions of Muslim weddings.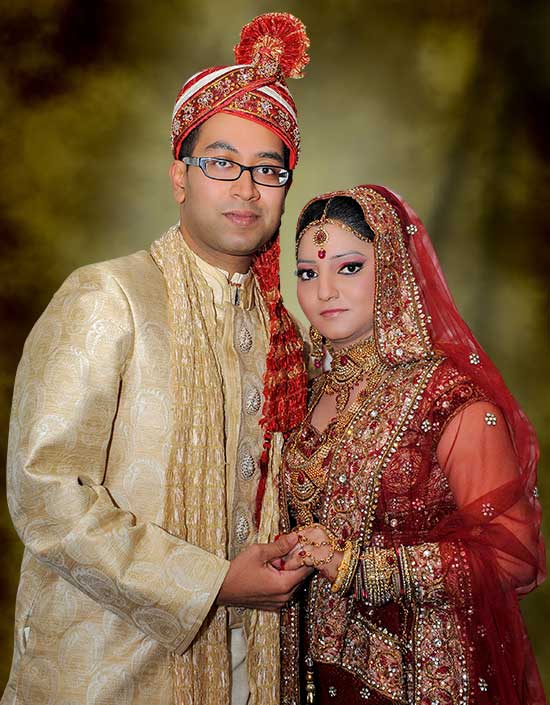 Colorful Bangladeshi Wedding Photography by NYC Photographer
Affordable Bangladeshi Wedding Photography in Houston Texas

A wedding in Bangladesh remains an existing topic for the entire family for months. They discuss how things will happen in their homes and discuss previous weddings that happen in their families.

For the past few years, weddings in Bangladesh have become more luxurious. It is because if someone in the family did some level of a luxurious wedding, the remaining family will try to be more luxurious in future weddings.

Here are a few trends you will see in every Bengali Wedding

Mehndi
It one of the most exciting nights even at every wedding there. Just like their North Indian counterparts this function has become one of endless dancing, food, and entertainment.

Bridal Saree
A traditional red saree is the most famous but time is changing and colors too. Now bridals do like different colors like fuchsia, magenta, and bright pinks.

Wedding Venues Décor
Fresh flowers always remain the most important décor material. But now, different couples do prefer to have different décor options too.

Wedding Hairstyles
Women love to make different hairstyles to match their wedding dress and makeup. You will see the fresh flowers in the Bengali Bride hairstyle covered under the ritual of sindur daan. Adding fresh flowers is traditional.

Affordable Wedding Cinematography
A wedding is the most memorable part of life for every couple. Capturing these moments and saving them as memory is becoming a must-do on the wedding list. Sometimes, couples after many years of their marriage, watch the wedding video and relive the wedding events and traditions.
Bangladeshi Wedding Photography by Best Indian Photographers
Types of wedding photographs taken at Bangladeshi Weddings:

Just like wedding trends and cultures, photography trends are also versatile in Bangladesh.

Portrait Photography
After getting ready, the couple prefers to give the first look and make some portraits. A proper ceremony and decoration make a portrait more exciting. The couple also loves to have portraits outside of the event hall depending upon location and weather.

Portrait photography remains a major part of every event through the wedding. Bengali couples love to have portraits at the Mehndi ceremony, Nikah ceremony, and other events.

Event Photography
In event photography, everyone including the family and guests loves to take pictures with the groom and bridal. These group photojournalistic shots are essential in every wedding. In event photography, the professionals cover the entire event including any entertainment or funny moments happening there.

Affordable Wedding Cinematography
It is a modern trend in Bangladesh. People hire professionals wedding cinematographers to record a complete video of the wedding starts from pre-wedding events and ends at reception dinner.

The wedding cinematographer usually covers every important part of the wedding. Usually, this video is lengthy like a Bollywood movie.

What advantages can an Indian wedding videographer bring to a Muslim wedding ceremony?

Suppose someone, your friend, or a family member suggests or recommends. In that case, you choose an Indian wedding videographer for a Muslim marriage ceremony and look at whether it is an acceptable offer or not? According to our experience, it's a great offer.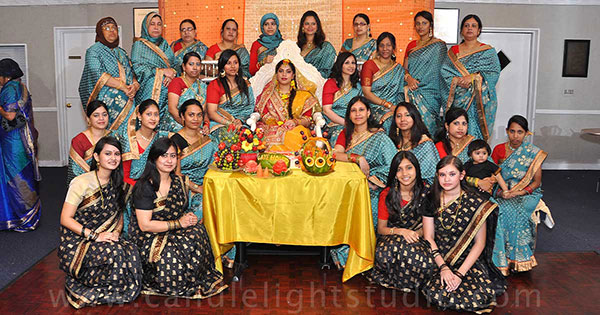 Best Priced Bridal Photos of Bangladeshi Wedding Photography
So, let's recap some of the advantages of hiring professional wedding videographers;

We are a team of Indian professional wedding videographers and photographers in New York and New York City Hall for over twenty years. In our twenty-year of great experience, our team has attended hundreds of Muslim weddings. After obtaining this incredible experience, we have noticed tons of benefits and advantages to hiring an expert Indian photographer and videographer for a Bangladeshi wedding.

Indian professional wedding videographers attend different religious weddings, and they participate in Muslim marriages too. They know how to respect Muslim wedding traditions, cultures, ceremonies, colors, and customs.

They know what Muslim wedding timelines, poses, traditional styles, events are. Furthermore, Indian Photographers & videographers are well known for their communication skills and friendly tone with their clients. That's why they always guaranteed to deliver their best.

They know how to capture every important moment of pre-wedding and wedding festivities like; Gaye Holud, Mehendi, Baraat, Nikah, Waalima, or Reception.

At the pre-wedding Mehendi event, they do a great struggle to create Mehendi's video to capture every scene.

On baarat day, when the groom arrived at bridal's house by riding a beautiful horse or a luxurious car. This welcoming ride, the dance of celebrants in front of the groom, and the most crucial scene in the nikkah ceremony. They assure to capture it all.

On Waalima day, the wedding reception feast, dinner party, and the most important smile of bride and groom while receiving gifts from attendees. They understand how to capture these memorial scenes on the wedding reception day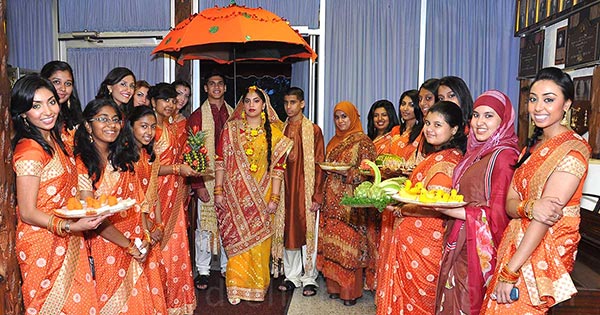 Professional Bangladeshi Wedding Photography New York
What should you look for in an Indian wedding videographer?

No doubt, a wedding is the most important day of your whole life. You invest a lot in the reception venue, decorations, wedding outfits, wedding cakes, and wedding photographer or videographer to make this big day a Memorial Day. But, hiring a professional videographer may be the worthiest investment.

For capturing every momentous scene of your wedding, you already have to make a plan to search for a wedding videographer. But, have you ever thought, "What should you look for in a wedding videographer?"
So, let us reveal the answer below!

A videographer whose style is candid with your:
Find whether your videographer shoots traditional style or fine art. It's essential to know the videographer's experience you are going to hire.

A videographer who can manage easily with a photographer:
It would be best if you asked your videographer to recommend any photographer. If they both already work together before your wedding, there's more chance of collaboration and understanding between them.

A videographer who has a charming personality:
Your wedding day will be full of traditions, emotions, and cultures. So, it's vital to choose wedding vendors with a charming personality that fits your requirements because it helps you work with them comfortably. And if your videographer has enough sense of calm and good nature, this is a blessing.

Someone Who can provide backups, previous work proofs, associate shooter: Always choose a trustable and famous video production team to hire. Because they can provide professional wedding videography services. Reliable equipment, good cameras, associate team, backup of your wedding videos, and previous work of wedding videos. Look at these in your professional wedding videography services team.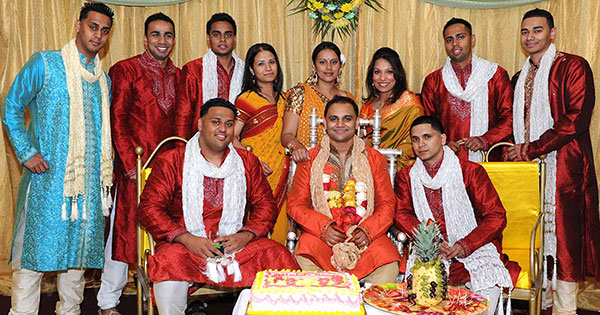 100 Best Bridal Portraits of Bangladeshi Wedding Photography
One or two photographers for your wedding?

You make many ideas for your special day, choosing a photographer for your wedding is one of the valuable ideas. For this significant idea, most couples frequently ask this question to us "Do we need one or multiple photographers for your wedding?" and the answer is actually, "Yes, you need two or multiple photographers." But why?

Here're 10 Reasons why you need two wedding photographer, the Main photographer and the Assistant photographer:

Get candid shots from various angles.

Capable to photograph a couple with their separate wedding function.

Enables two different ranges to be covered at once if a venue is pretty spacious.

No more chance of missing shots for important moments both photographers provides you full coverage.

More important moment and candid party shots.

The primary photographer has a backup of every shot.

The assistant photographer covers the cocktail and reception hours while the primary photographer clicks the couple's pictures.

The 2nd photographer assists the main photographer with challenging shots, holding lights, ladders, and carrying extra equipment.

A 2nd photographer increases creativity in your final photo albums.

Two photographers deliver you more coverage for pictures than one photographer would.

We know, wedding is the most important day of your whole life. An expert BD photographer may be one of the most significant investments you select for your special day.
Affordable Indian Wedding Photographers For Best Photography
You Will Love these Bangladeshi Wedding Photography Poses
100 Stunning Nikah Photos by Famous Indian Photographers
What is a reasonable price for a wedding photographer?
Wedding photographers charge between $1500 and $3000 for wedding photography. CandleLight Studios Indian Photographers specialize in capturing wedding programs of Bengali families. We bring the color and delight of those flashes in your picture frames!
What do wedding photography packages include?
Pre-wedding photo sessions, bridal party photo shoots, group photos of friends and families, drone photography and videos, and live streaming of the ceremony are included in custom wedding packages. CandleLight photography studio offers four value-priced packages to choose the one which fits your budget.
How long have you been photographing Bangladeshi weddings?
CandleLight photography studio specializes in covering Gaye Holud, Shaadi, and Baraat amazingly. We have been covering weddings for more than 20 years. We just capture the natural smiles, laughs, and tears. So, couples remember those moments again and again whenever they go through their photos and albums.
What differentiates you from other wedding photographers?
To preserve your memories for a lifetime, you need a professional photographer with an eye for detail.
At CandleLight Studio, we understand different cultures and their rich wedding traditions. We are highly detail-oriented and skilled at photographing soon-to-be couples. Contact us today, and we would be present photographing your magical day to tell your love story.
What is your standard delivery time frame?
The wedding album is ready in two weeks, pending the final selection of photos for the album and approval of the album design. Edited videos are ready in three weeks with credit titles, special effects, and matching music.
Benefits of Hiring Us for Weddings in New York NY, New Jersey, NJ, and Houston TX
First of all, professional photographers have years of experience in capturing weddings. They know how to take candid shots. They already know which place is perfect for stylish bride and groom candid photos. Professionals also forecast what will happen next. They manage how to capture portraits during the day & nighttime wedding scenes. That's why you have to choose a professional photographer instead of any family member or friend because it is famous that;
Bangladeshi Wedding Photography is a single skill that comes from experience.
The overall benefit of hiring an Indian wedding photographer is that you have less chance to miss important traditional scene shots. Moreover, you don't have a chance to lose your big day photos and videos. You look more comfortable, relax, and stressless. That's not come to an end because, after these candid clicks, there is a lot of editing, cutting, and creating the stunning wedding album in simple words. There is more to photography than just a camera.
So, with 20 years of Bangladeshi wedding photography experience, our professional team participate and capture many royal and typical Bengali wedding functions in New york. We cover destination Indian weddings, Gujarati wedding ceremonies, royal Sikh wedding ceremonies, modern western church wedding ceremonies, or Muslim wedding ceremonies anywhere in New York, NY, New Jersey, NJ, and Houston, Texas.
As an expert Indian wedding photographer team, we know the wedding day is not a photoshoot. It's a dynamic celebration that gives us only one chance to capture those memorable moments. In the end, everything like wedding outfits, decorations, and gatherings of beloved ones comes to an end. But after the wedding, those captured wedding photos and videos will only remain. When you have a chance to see these memorable albums, and you will show these wedding albums to your grandchildren, you will know it was worth hiring.
Therefore; Choosing a wedding photographer isn't a loss. It's a worthy investment.
What do Brides and Grooms say about us?
In 20 years of our wedding photography experience, we have worked with many kind-hearted and friendly brides and grooms. One thing that makes us feel proud is clients trust in us. If clients have confidence in the photographer, they work more confidently and comfortably. That's why wedding photography is an honorable profession for us.
You will have a question in your mind that, What do brides and grooms say about us? Means what they say about performance, skills, and our experience?
Communication, experiences, and performance:
The bride and groom, in most cases, talk about our communication level. They want a skilled and professional tone of communication from us. That's why communication skills remain one of our utmost importance. You are a professional photographer and you have great experience in photography. Still, probably this is your bride's and groom's first wedding they don't know what to expect and what have to do. But, you can easily guide them through the process.
Bangladeshi Weddings by CandleLight Photography Studio