My Bangladeshi Nikkah Ceremony and Gaye Holud Photos Videos
CandleLight Studio wishes Anika and Faheem a long and successful married life.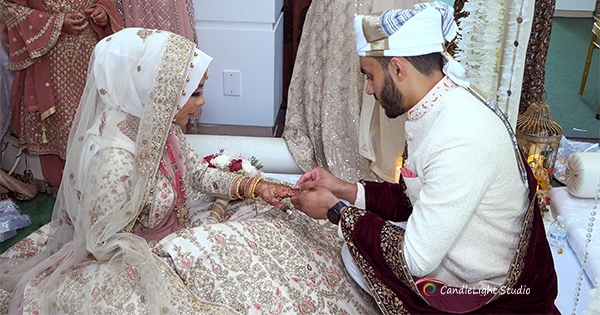 CandleLight Studio Photographers for Bangladeshi Nikkah Ceremony and Gaye Holud photography.
Shooting Bangladeshi wedding videos is always fun. Colorful, emotional, and vibrant. Every moment is filled with so much action that you simply get carried away. CandleLight Studio has shot many Bangladeshi weddings and we love the culture and the traditions.
We enjoyed shooting the Nikkah ceremony video of Anika and Faheem. We were happy to videotape Anika and Faheem signing their Islamic marriage contract. A Bangladeshi wedding is special as it creates loads of memories to cherish for years to come.
Colorful Bangladeshi Gaye Holud and Islamic Marriage Ceremony
Anika and Faheem chose the Islamic Center of Long Island (ICLI) located at 835 Brush Hollow Rd, Westbury, NY 11590. The Islamic Center of Long Island offers Nikkah Ceremony and Event Services for the Long Island community Muslim families in Nassau County, New York.
The Mosque has its own charm which we have tried to capture in this Nikkah video. The reception hall was decorated with small artifacts and lots of candles that added a warm glow to the atmosphere. The wedding speeches were very touchy. The guests showered the couple with blessings and gifts. It was heartwarming to see everyone hugging the bride and the groom. The food was delicious and so was the cake.
Bangladeshi Gaye Holud and Nikkah Ceremony | Anika and Faheem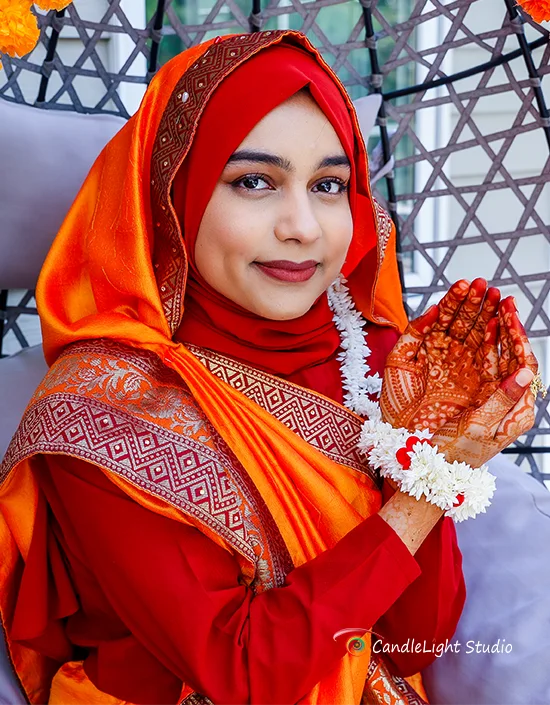 Colorful and Joyous Gaye Holud
Nikkah Ceremony and Gaye Holud Videos by CandleLight Studio
2021 Gaye Holud and Nikah Ceremony Video Highlights by CandleLight Studio NY | Anika & Faheem Nikkah Ceremony June 13th, 2021
4 Best Packages Bangladeshi Gaye Holud and Nikkah Ceremony
Our Budget-Friendly Islamic wedding packages are within industry standard yet attractive and flexible to meet your bespoke needs.
Video Highlights Reel
Wedding Videography
Wedding Photography
Wedding Photo Album
All High-resolution Pictures on a USB drive
Live Streaming of Your Event
Drone Cinematography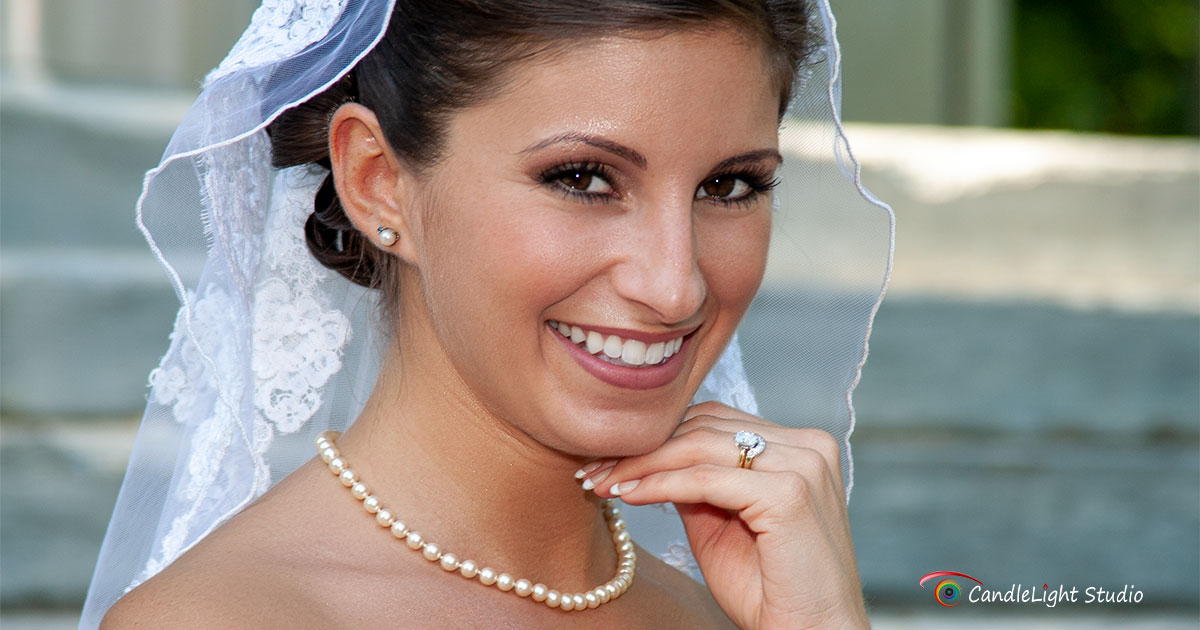 Wedding Photography at Unbeatable Prices by Indian Photographers
Get More for Your Money with Affordable Wedding Photography Packages
Unique Wedding Photo Albums Tailored Just for You
Cinematic Wedding Video Highlight Reels: An Unforgettable Journey
Expertly edited Full-length footage capturing moments of your memorable event.
The edited video features dynamic titles, special effects, and songs harmoniously paired with your event.
Share the Joy with Loved Ones: Live Stream Your Special Moments
Drone Flying Cameras: Elevate Your Wedding Experience
Unleash the Full Potential of Your Memories
Complimentary Online Gallery: An Artistic Showcase
Make Your Wedding Unforgettable with CandleLight Studio
Book Your Unforgettable Wedding Experience Now!
Contact us today to reserve your date and secure the most enchanting wedding photography experience.
Let Indian Photographers be your trusted partner in capturing the magic of your love story.
4 Hours of Digital Photography
All High-Resolution Photos without watermarks, Delivered Online
FREE UPLOAD of selected photos on the Internet
4 hours of High Definition Videography
UnEdited High Definition Video Footage Delivered Online
FREE UPLOAD of selected video clips on the Internet
4 Hours of Digital Photography and High Definition Videography
All High-Resolution Photos without watermarks, Delivered Online
UnEdited High Definition Video Footage Delivered Online
FREE UPLOAD of selected photos on the Internet
4 Hours of Digital Photography and 4K Videography
1 Flush Mount Photo Album – size 12″x36″ (25 Pages/50 Sides) with Plexiglas Acrylic Cover
5~10 Minutes Video Highlights Reel
FULL Length Edited Video (Dynamic Titles, Special Effects, and Matching Songs), Delivered on USB Drive and Online
All High-Resolution Photos without watermarks, Delivered on USB Drive and Online
USB Drives are Playable on Smart TVs, Computers, Laptops, Tablets, etc., with USB input
Free Online Photo Gallery
FREE UPLOAD of selected photos and Video Highlights on the Internet
Who are the best photographers for Bangladeshi Nikkah Photography?
Candlelight studio offers Affordable Prices and Specializes in Bangladeshi Nikkah Photography. We are a team of BD wedding photographers committed to creating lasting memories for you at your Bangladeshi Nikah Ceremony. Suppose you are seeking a Bangladeshi wedding photographer with years of experience and a creative approach. In that case, Candlelight Photography Studio is your perfect choice. Please feel free to get in touch, and let's begin the journey together.
How much does a Bangladeshi Nikah photographer cost?
The Average Cost of a Bangladeshi Nikah photographer ranges between $1500 and $3000 depending on the hours of coverage. Our affordable BD photographers do outstanding work at affordable prices. Keeping your wedding within its budget is important, and Bangladeshi wedding photography is no different. Having a Bangladeshi wedding photographer near you is more affordable, practical, and personal. With a local Bangladeshi Nikah photographer, you can collaborate more closely before, during, and after the Bangladeshi wedding.
What is included in Bangladeshi wedding ceremony packages?
Wedding photography and videography play an important role in documenting your Bangladeshi marriage ceremony. Our Bangladeshi wedding ceremony packages include Digital Photography and High-Definition Videography. Live streaming and drone coverage of your Bangladeshi wedding ceremony options are available at an additional cost. Count on us to preserve your most treasured memories of Bangladeshi weddings.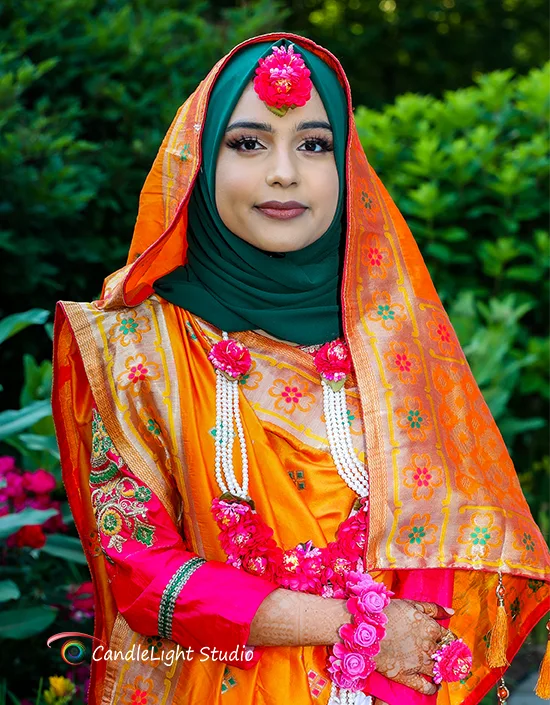 Gaye Holud and Islamic Marriage Ceremony Long Island NY
Candlelight photography studio offers the unique experience of preserving memorable moments of your special day with love and passion. We have been in business for over 20 years, serving thousands of Bangladeshi couples who have trusted us for their Gaye Holud and wedding day.
CandleLight studio arranges the perfect setting for your special day. Perhaps you want a traditional Bangladeshi wedding that has all the ethnic grandeur, posh American style, or spiritually infused Jewish and Islamic Marriage Ceremony; call Us Today and Let us tell Your Love Story! With our Bangladeshi Nikkah photos and videos, you will cherish the memories and relive them forever.
Combining his East-Indian heritage with contemporary photography, Surinder Singh is a culturally sensitive wedding photographer who explores his cultural background to create visually beautiful and spiritually inspiring images and help your day go off without a hitch.
From Punjabi Sikh to Hindu, Latino, Jewish to Islamic weddings, Guyanese Weddings and beyond, we have been there done that multiple times in over 20 years. Our passion is to give you the wedding of your dreams, with all its traditions and customs values.
It was an honor for CandleLight Studio to capture the love of these two souls Anika and Faheem. Look at the photos and video highlights and enjoy. Once again, congratulations Anika and Faheem. You two are a beautiful couple!
If you are ready to add some excitement and adventure to your Bangladeshi wedding celebrations, contact CandleLight Studio now. We will have some crazy fun times, and you will get to enjoy timeless, fascinating images that you will cherish for your lifetime.