Everlasting Memories captured by the Best Indian Photographers NY of South Asian Wedding Photography and Videography
South Asian Indian Wedding Photography
South Asian Indian Wedding Photographers New York (NYC)
South Indian Wedding Photography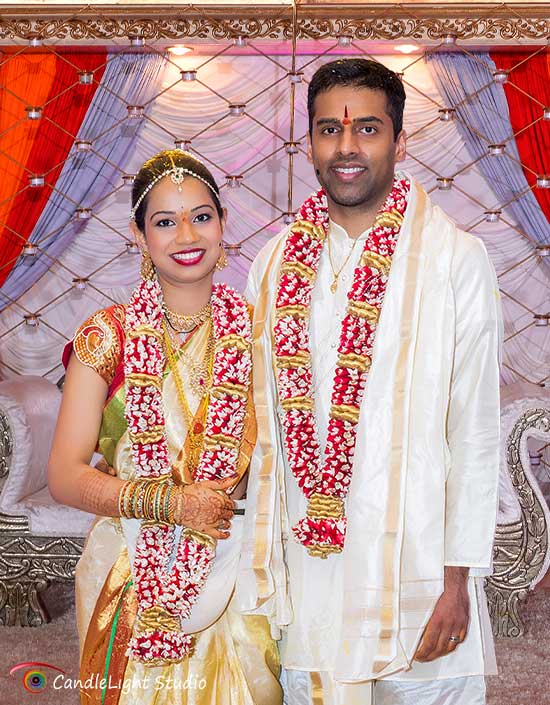 South Asian Wedding Ceremony Photography and Videography
Shooting photos and videos for all South Asian weddings
South Asian Indian Wedding Photography and Videography
You are in New York as an Indian, and you love to follow Indian wedding rituals. But, is it hard to find Indian wedding photographers in New York? You have reached the right platform to find the best photographers for custom Indian wedding photos and videos.
However, why do you need to hire our Indian photographers in New York? We know that India has cultural diversities, and Indian couples perform different wedding rituals. Our Indian wedding photographers have managed photos from other types of ceremonies, ranging from Gujarati and Punjabi weddings to Muslim and Sikh weddings.
With multiple colors and emotions, Indian wedding ceremonies are perfect events where we can find a chance to show creativity. Our photographers and videographers have clicked photos and tracked videos for both Muslim and Hindu weddings. However, although there are cultural differences, sentimental moments are common elements in every wedding event. Our professional Indian wedding photographers in New York never miss out on these elements to capture in camera.
When you have approached us for your wedding photography NYC, we chronologically compile your wedding day events. We understand that still photos may have some limitations, and thus, we embrace videography during your nuptial event. Let us now see how we capture your South Asian wedding rites and rituals. We combine traditional elements with our innovative wedding photography style.
Let's now see why lots of would-be couples choose us for wedding photography.
We add some special touches– You have made lots of arrangements for your dream wedding event. That is why we try to ensure perfection in your wedding photos. We give you an opportunity to do some rehearsals of how to take a pose on the wedding day.
Time is precious, but we devote it to you– As you hire us, we will work only for your wedding ceremony photography. We know that the bride and her relatives get ready for the event in the early morning. We love to catch the hustle and bustle of your wedding day preparation with our camera.
The timeless style of our wedding photography– We have already mentioned that our photographers have learned different styles. Based on your preference, we can offer both modern and classic photography styles.
In-depth knowledge and involvement in dealing with a scope of various kinds of wedding ceremonies.
For 20 years, we have had the chance to capture precious wedding moments for couples from different backgrounds and religions. You can be assured that we will catch each small and unique moment on your big day.
South Indian Wedding Video Highlights Reel and Wedding Trailers by Indian Photographers NYC
Video Highlights of Church Wedding Ceremony
South Indian Wedding Highlights Reel
Video Highlights Promo of Wedding and Events
Everlasting Memories captured by the Best Indian Photographers NY of South Asian Wedding Photography and Videography