Traditional Punjabi Wedding Photography by Professional and Culturally Sensitive NY Photographer Surinder Singh
Punjabi Wedding Photography
Punjabi Wedding Photographers New York (NYC)
Punjabi Wedding Photography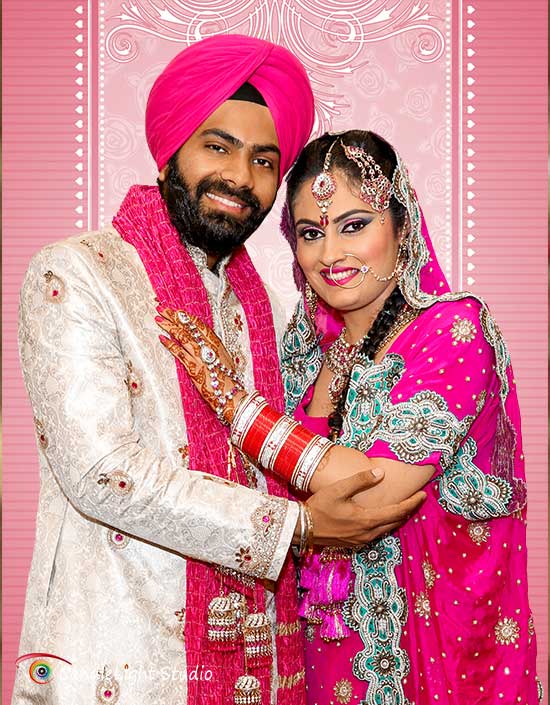 Punjabi Wedding Ceremony Photography and Videography
How do we strive to provide the best wedding memories of Punjabi Sikh Wedding Photography and Videography
At candlelight photography studio, we do not limit ourselves to provide you with photography and videography services, but we help you to plan your wedding from start to finish.
These may include creating a wedding timeline and helping you to select a wedding venue. We help you to plan every small detail so you can have the best wedding memories.
The perfect wedding day timeline
At candlelight studio, we offer to create a perfect wedding timeline for you so you can have your pictures taken in the golden hour, cater to your guests, and enjoy the wedding celebrations as well.
After setting a wedding date, we schedule everything before the sunset, so we have abundant daylight for everything before the reception e.g. family photos and wedding photos.
As your wedding photographers, there is nothing more soothing than capturing your portraits during golden hour. It allows us to capture those majestic photos in the dreamy golden light, which will surely leave you in awe once you see the results.
After the ceremony, it is now time for the location photos. Yay! As your photographer, we allot a time slot of an hour for your location photos, so your guests don't miss your presence.
We scout the venue for your location pictures beforehand so we can capture breathtaking and timeless photos in the precious golden hour and never miss a second.
Our expert photographers and videographers use drones to capture aerial shots and later edit them to create stunning masterpieces.
Punjabi Wedding Video Highlights by Indian Photographers NYC
Video Highlights of Church Wedding Ceremony
Punjabi Wedding Highlights Reel
Video Highlights Promo of Wedding and Events